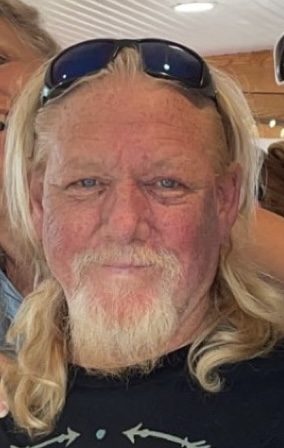 August 14, 1966 – August 13, 2023
WANCHESE — Todd Stephen Stanberry, age 56, of Wanchese, NC, passed away on August 13, 2023, at VCU Medical Center in Richmond, VA. He was born on August 14, 1966, in York County, PA.
Todd dedicated many years of his life working as a technician for Atlantic Elevator, where he showcased his skills and expertise in his field. His commitment and hard work made a lasting impact on those he worked with.
Outside of work, Todd was a member of the Fraternal Order of Eagles #4506, the National Rifle Association of America, the United States Bowling Congress, and the NASCAR Foundation. He found solace and comfort in attending services at the Source Church, where he nourished his faith.
Todd is survived by his beloved wife, Karen Grote Stanberry, daughter Amber Ballance, son-in-law Joel, stepson Zachary Staley, grandchildren Eben and Shelby Ballance, parents Nancy Deal Stanberry and Wayne Stanberry, and sisters Tracey Clark and Tami Harper. He was cherished and loved deeply by his family and friends who will miss him dearly.
A funeral service, with military honors, will be held on Saturday, August 19, 2023, at 11:00 am at Manteo First Assembly. A viewing and visitation will take place on Friday evening from 6:00 until 8:00 pm at Twiford Colony Chapel.
In lieu of flowers, memorial donations may be made to the Source Church, PO Box 174, Manteo, NC 27954.
Though Todd may no longer be with us, his spirit will live on in the hearts of all who knew and loved him. May he find eternal peace and rest.
Twiford Funeral Homes, Outer Banks, is assisting the family with arrangements. Condolences and memories may be shared at www.TwifordFH.com