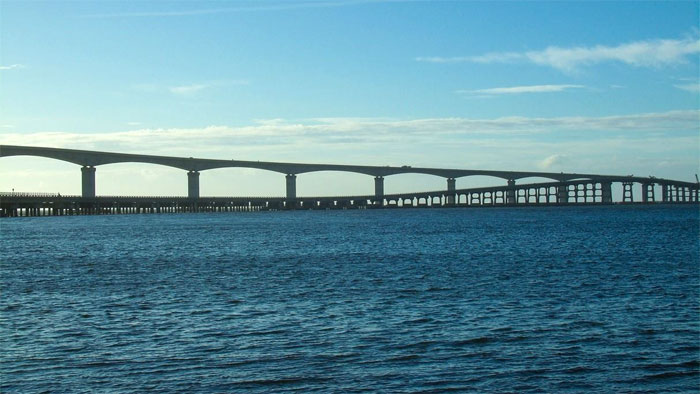 The N.C. Board of Transportation's Road, Bridge and Ferry Naming Committee recommended naming the new bridge across Oregon Inlet the "Marc Basnight Bridge," with a sign underneath that says "Oregon Inlet," on Wednesday, February 6.
The decision to solidify the new name now goes to the North Carolina Board of Transportation, which will vote on the resolution at their monthly meeting on March 7.
The initiative to rename the bridge began on the county level, where the Dare County Board of Commissioners (BOC) voted to name the bridge across Oregon Inlet the "Marc Basnight Oregon Inlet Bridge," at their February 4 meeting. This vote passed by a narrow 3-2 margin, with commissioners Steve House and Danny Couch voting against the name change, Commissioner Jim Tobin abstaining from the vote, and Commissioner Rob Ross absent.
The BOC vote was prompted by a public survey, which was created by the county to garner the public's input on a potential name change of the Bonner Bridge.
The results of the survey were also in favor of naming the bridge after March Basnight, with 309 votes for Basnight, 266 votes for Herbert C. Bonner, and a handful of votes for other options, such as Oregon Inlet (74 votes) or Capt. Toby Tillet (64 votes), the original ferry captain over Oregon Inlet.
The new bridge is slated to open by mid-February at the earliest, and a Community Celebration is scheduled for February 9, where the public will be able to walk or bike on the new structure for the first time.