Applications being accepted for Streamflow Rehabilitation Assistance Program to clear debris from canals and drainage ditches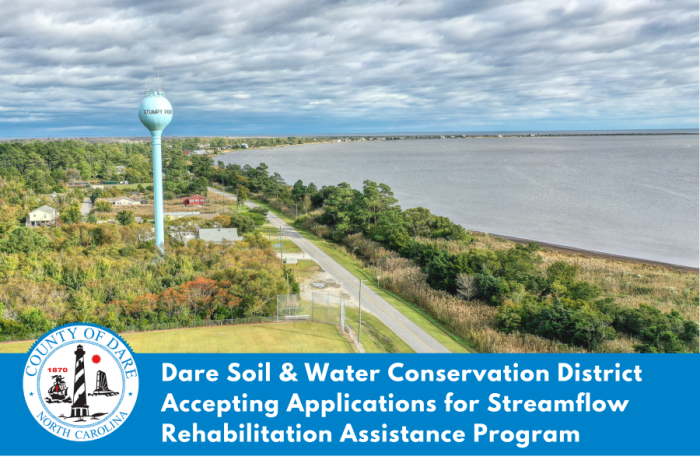 The Dare Soil & Water Conservation District has announced that it is now accepting applications for the Streamflow Rehabilitation Assistance Program (StRAP). StRAP is a state program that provides grants to clear debris and sediment from streams, creeks, canals, and drainage ditches in an effort to drain stormwater more effectively.
If you know of a section of stream, creek, canal or ditch that is currently clogged with debris and prevents stormwater from flowing, please contact Dare County Community Conservationist Charlie Sanders at Charlie.Sanders@DareNC.gov or 252-475-5853 so that the stream section can be evaluated.
Please note that state funding is based on a ranking system and funding is limited, so there is no guarantee that each section of stream will be funded.
Requests will be accepted by the Dare Soil & Water Conservation District until January 15, 2024.