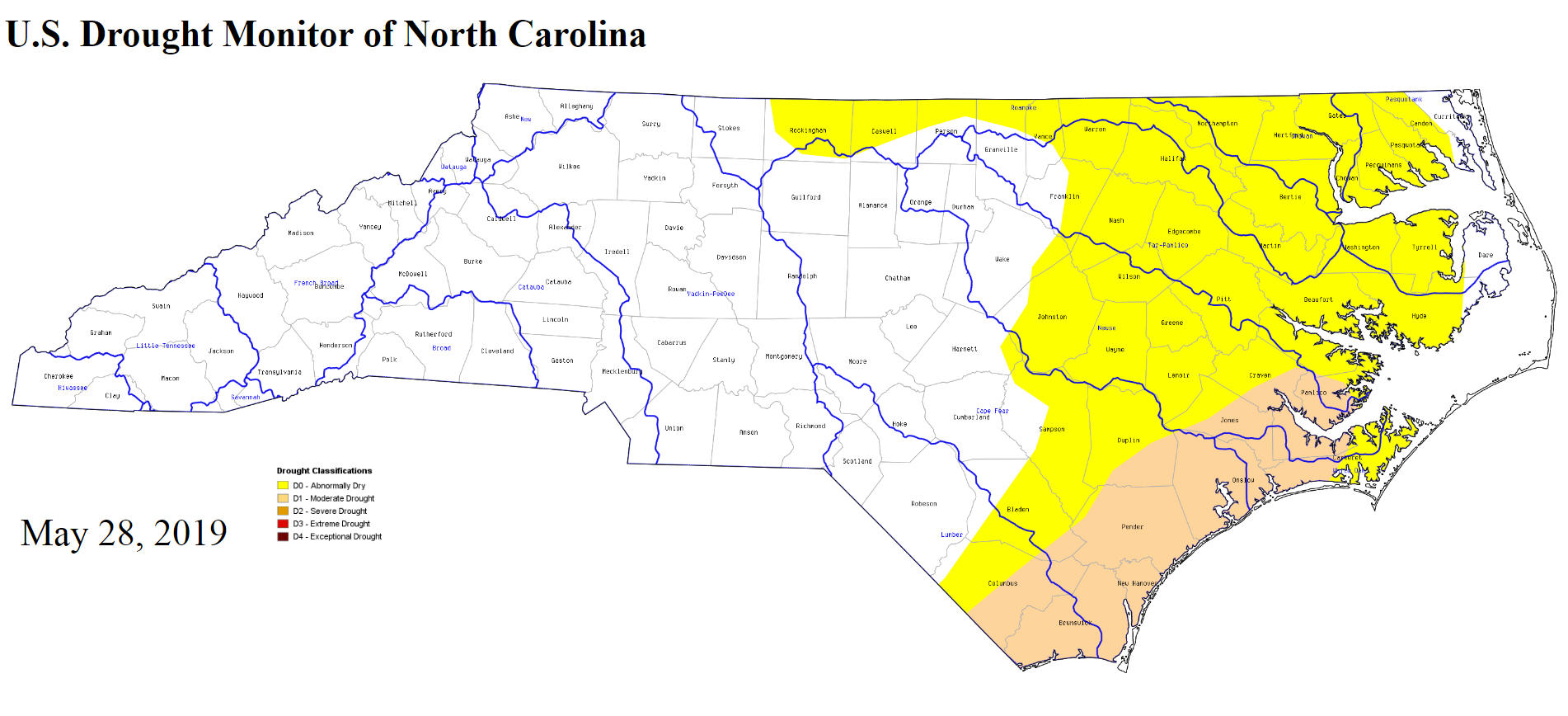 After more than two weeks without rain, Hatteras and Ocracoke islands are at an increased risk for fires, and residents and visitors are urged to be vigilant as the heat wave and dry spell lingers on the Outer Banks.
Per the National Weather Service (NWS) Newport / Morehead City Office, the last time that precipitation was recorded on Hatteras or Ocracoke islands was on Monday, May 13, when a minimal amount of rain, (roughly .075 inches), fell in the area.
Record high temperatures were also reported in the Outer Banks over the past several days, with a high of 91 degrees recorded in Hatteras on Wednesday, May 29.
Per a statement from the North Carolina Department of Environmental Quality, drought has returned to large portions of North Carolina for the first time in more than a year. Lack of adequate rainfall and hot temperatures have pushed 10 counties in southeastern North Carolina into a moderate drought, according to the state's drought map, which is updated every week. Thirty other counties in eastern and central North Carolina are abnormally dry, which means they are not experiencing drought, but could be if the dry conditions persist.
Hyde County is included in the 30 Abnormally Dry counties, and while Dare County is not included in either category, all surrounding counties are. This discrepency could be because of heavy rainfall that occurred prior to the more-than-two-week dry spell.
"There was two inches of rain that fell on May 12, so that could account for the [omission]," said Tony Saavedra, Observation Program Leader for NWS Newport / Morehead City.
Dare County Fire Marshall Steven Kovacs confirmed that the islands are at a heightened risk for fires due to the dry conditions, and cautioned residents and visitors to avoid conducting controlled fires or burns in the immediate future.
"This is not a good time to burn with the extended drought period that we've had," said Kovacs. "Everything is extremely dry with the heat, and it's not a good idea to do any outdoor burning right now."
Kovacs noted that anyone grilling outdoors needs to pay extra attention, and ensure that charcoals and all fires / embers are extinguished with water.
In addition, travelers with trailers should confirm that all chains are tight and are not dragging, which is one of the leading causes of wildfires in the state. "Anything that could cause a spark right now could easily cause a fire if we're not paying attention," he said. "Chains dragging on asphalt could be enough to get a spark to debris, which could cause a fire."
More information on fire safety tips and precautions can be found online at http://www.firewise.org.
Per the NWS Newport / Morehead City forecast, the heat wave may finally break later this week, with the chance of some severe thunderstorms late Friday afternoon through Friday evening.
For more information on the local forecast, visit www.weather.gov/mhx for weather information, or the National Weather Service office in Newport / Morehead City's Facebook page at https://www.facebook.com/NWSMoreheadCity/.