Avon Beach Nourishment Project Featured on NBC's Today Show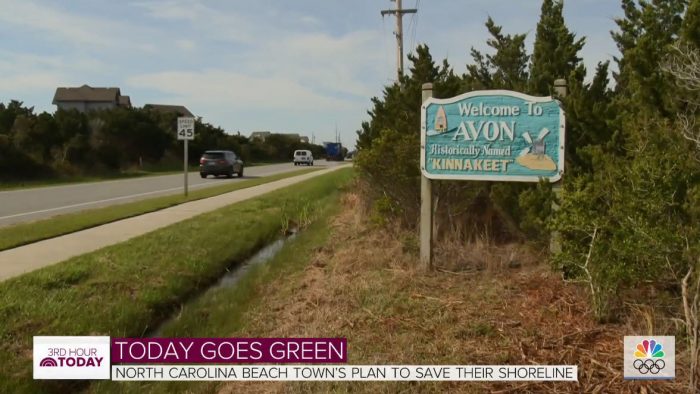 The proposed Avon Beach Nourishment project was featured on NBC's Today show on Monday morning, April 26, in a roughly four-minute segment that included an interview with Dare County Manager, Bobby Outten.
In the segment, Outten explained the background of the proposed $11 million dollar beach nourishment plan and its subsequent tax for Avon residents, while Rob Young, a geologist who studies shorelines at Western Carolina University, weighed in on the benefits of the nourishment funding plan and the greater problems with shoreline erosion nationwide.
This is not the first time that the proposed Avon Beach Nourishment project has been picked up by national media outlets, as the project was also the topic of a lengthy New York Times article that was posted on March 14, 2021.
The full video story that was aired on the Today show on Monday can be viewed via their website at https://www.today.com/video/north-carolina-beach-town-s-plan-to-save-shoreline-110855237949.