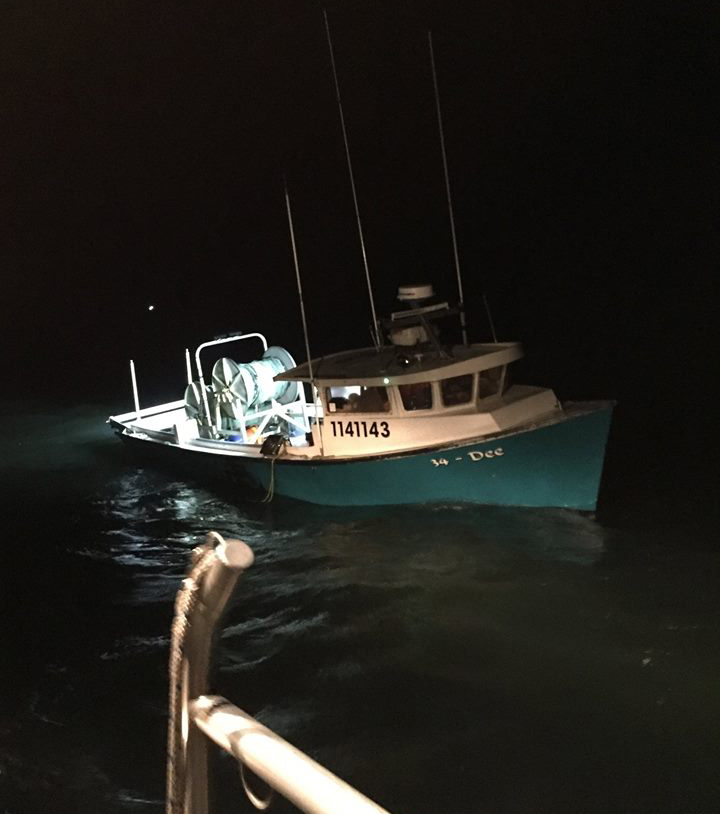 At approximately 7:21 p.m. on March 2, the U.S. Coast Guard Station Oregon Inlet received a call from the 44' ft. fishing vessel 34 Dee notifying the station that they were experiencing issues with their propulsion machinery.
A Good Samaritan vessel in the area, the Vendagale, had voluntarily towed the fishing vessel up to the Oregon Inlet sea buoy, but did not feel safe towing the 34 Dee through the bar at night.
The Station Oregon Inlet crew went underway to relieve the Vendagale, and to tow the disabled vessel through the Oregon Inlet bar, which had occasional breaking waves.
Once safely across the bar, the Coast Guard crew continued to tow the disabled vessel to a safe haven, so that the captain of the 34 Dee could determine the extent of the damage to their props.
"We are thankful to the Vendagale for their act of goodwill," reported the U.S. Coast Guard Station Oregon Inlet in an online statement, "and Bravo Zulu team on another successful mission!"