Coast Guard receives report of missing person in Kill Devil Hills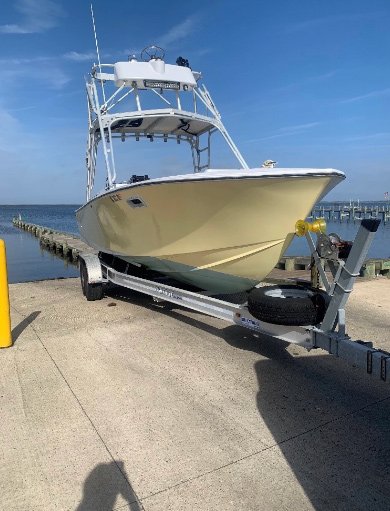 The Coast Guard received a report of a missing person Thursday after police located his vehicle at a boat ramp in Kill Devil Hills, North Carolina.
Scott Johnson, a 47-year-old male, and his dog, Baxter, are missing.
Dare County Dispatch contacted Coast Guard watchstanders to report that Johnson was last seen by a neighbor on Aug. 22. Johnson reportedly said he was planning to take his 23-foot sport fisher underway to troubleshoot a maintenance issue with the vessel.
It is unknown where he was going or how long he planned to be gone.
Johnson's vehicle and boat trailer were located Thursday night by local detectives at the North Carolina Wildlife Access Boat Ramp near Pirate's Cove Marina.
Anyone with information on the whereabouts of Scott Johnson is requested to call the Coast Guard Sector North Carolina Command Center at (910) 343-3880.