Dare County releases video on local fireworks rules and regulations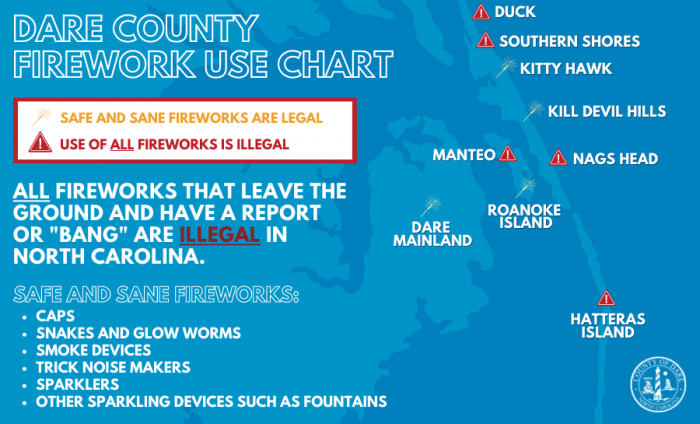 Current TV, in partnership with Dare County, has released a new video as part of its Destination Dare series that reminds residents and visitors of the fireworks rules and regulations that are in effect throughout the unincorporated areas of Dare County, as well as its six municipalities.
Dare County is home to nearly 40,000 year-round residents and visited by millions of people each year, many of whom are unaware of the dangers that are posed by a combination of illegal fireworks, strong breezes, dry dune grass, and the wooden shingles, decks and walkways on the majority of the area's residences.
Because of these potential dangers—and the risks they pose to public safety, property and pets—most fireworks are illegal in Dare County.
To view the video and learn more about which types of fireworks are prohibited in your area and which types may be permitted, click here.