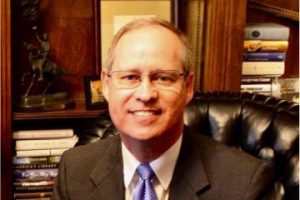 With the unofficial results tallied, Republican State Representative Greg Murphy handily defeated Democrat and former Greenville Mayor Allen Thomas in a Sept. 10 special election to succeed the late Walter Jones Jr. as U.S. Representative from North Carolina's Third Congressional District.
In a district that leans heavily Republican, Murphy collected almost 62% of the votes cast compared with 37% for Allen, defeating him by a margin of 70,142 to 42,570. Constitutional Party candidate Greg Holt and Libertarian candidate Tim Harris each received less than one percent of the vote.
The results in Republican-dominated Dare County seemed surprisingly close, with the unofficial tally showing Murphy defeating Thomas by about 200 votes, 3,333 versus 3,126.
Murphy got to the Sept. 10 general election by defeating Joan Perry in a July 9 GOP primary. Those two had finished first and second in a very crowded GOP primary on April 30, but with no candidate receiving the required 30 percent of the vote, the second primary was necessitated.
Thomas, captured the April 30 Democratic primary by winning 50 percent of the vote in a field of six candidates.
Jones, the Third District seat's previous occupant, was a Republican with an independent streak who was first elected to the seat in 1994 and died after an illness on Feb. 19, 2019.
In the closely watched Sept. 10 special election in North Carolina's Ninth Congressional District, Republican Dan Bishop defeated Democrat Dan McCready by about 4,000 votes in a tight contest.
In the November 2018 mid-term election for that seat, McCready appeared to have lost by a narrow margin to Republican Mark Harris. But those results were thrown out and a new election mandated after allegations of voting fraud involving the Harris campaign. Harris declined to run in the new contest.