Pirate's Cove Bridge to be reduced to two lanes starting Sept. 18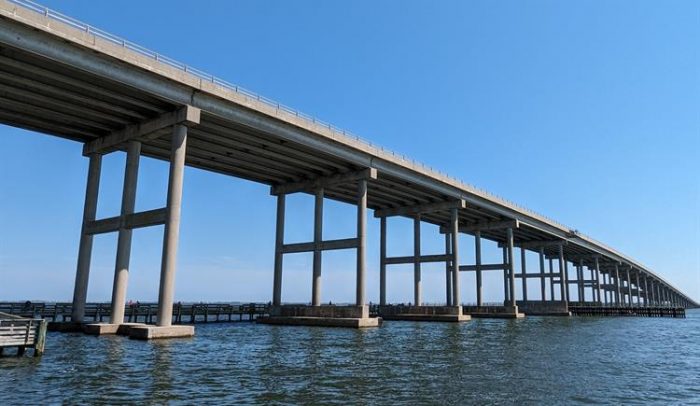 Traffic on the U.S. 64 Washington Baum (Pirate's Cove) Bridge between Manteo and Nags Head will be reduced to one lane in each direction beginning Sept. 18 as part of a $21.3 million bridge rehabilitation project.
The project will improve rideability on the bridge and extend its lifespan. Work includes correcting bumps on the existing bridge deck, replacing bridge joints and bearing pads, and repairing concrete in the structure.
On Sept. 18, traffic will be shifted to the outside lanes of the bridge while a concrete barrier is placed in the median. Once the barrier is in place, which will take several days, the two westbound lanes of the bridge will be closed and all traffic diverted onto the two eastbound lanes.
In addition, the speed limit on the bridge and its western approach will be reduced from 55 mph to 45 mph. Additional traffic enforcement will be on-site via the HAWKS (Helping All Work Zones Keep Safe) program. HAWKS is a joint initiative between NCDOT and North Carolina State Highway Patrol to use off-duty law enforcement officers to monitor and patrol work zones.
The bridge will return to four lanes from May – September 2024. Next fall, the eastbound lanes will be closed and traffic placed on the westbound lanes while deck work continues.
The project is expected to be complete by the fall of 2025.
For real-time travel information, visit DriveNC.gov or follow NCDOT on social media.