Plans underway to remove debris from collapsed Rodanthe house; Beach visitors advised to use caution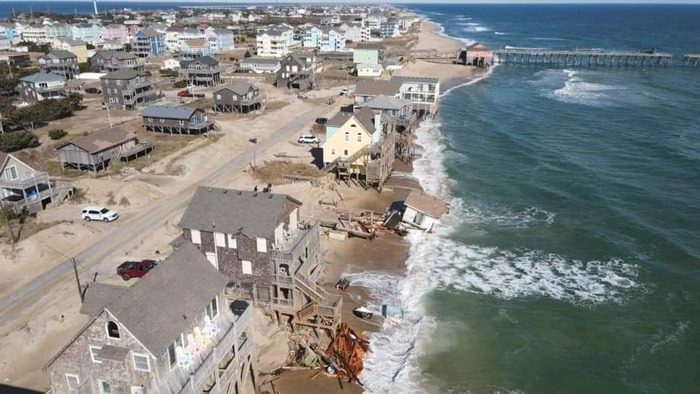 Plans are underway to remove the remnants of a Rodanthe home that collapsed into the ocean overnight, sometime before 7 a.m. on Wednesday, February 9.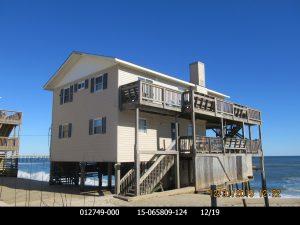 "We are in communication with the owner, who will need to come up with a house removal plan, similar to [the process] of removing the debris of a grounded vessel," said Michael Barber, Public Affairs Specialist for the Cape Hatteras National Seashore. "We will issue a special use permit for the removal, and we are working with the owner and the county to clear the debris."
The home, located at 24183 Ocean Drive in Rodanthe, was a five-bedroom, three-bathroom home that was at one point in a weekly vacation rental program.
Built in 1980, the property had an assessed value of $310,100 by the Dare County Tax Department, which included $83,300 for the structure and $226,800 for the land. The property owners are from Virginia Beach, VA.
As of Wednesday afternoon, most of the structure had disintegrated, with just a small section of the top level of the home remaining intact and close to shore.
In May of 2020, another Rodanthe house approximately a mile north of Ocean Drive also collapsed into the ocean, resulting in a similarly large debris field.
The Island Free Press will continue to post updates as soon as they become available, which includes any community clean-up initiatives that may require volunteers.