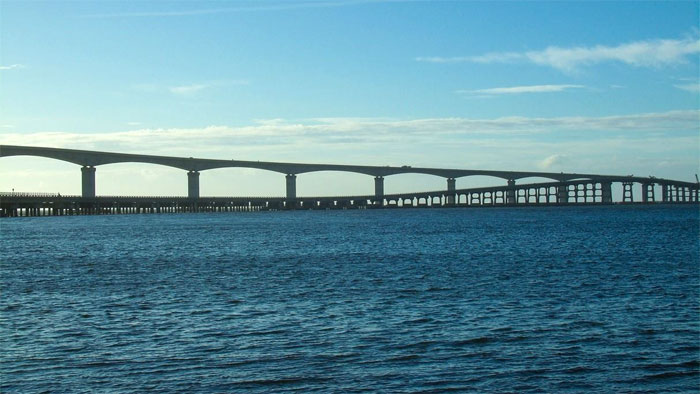 The Ribbon Cutting Ceremony for the new bridge across Oregon Inlet is scheduled for 2 p.m. on April 2, per a press release from NCDOT with key details on the upcoming event.
When: Tuesday, April 2, 2019 at 2 p.m.
Where: South End of the Oregon Inlet Fishing Center, 8770 Oregon Inlet Road, Nags Head.
Parking: Parking will be available in the parking lot of the Oregon Inlet Boat Ramp.
Media and members of the public are invited to attend the ceremony, and state, federal and local officials are slated to attend and speak at the event as well.
The bridge opened to traffic on Feb. 25, and demolition is scheduled to begin soon of the old Bonner Bridge.
1,000 feet of the bridge will remain on the southern end as a walkway and fishing pier, while the debris from the old bridge will be transported to artificial reef sites close to Oregon Inlet.
The current pedestrian walkway at the site of the old Bonner Bridge was recently closed to the public in order for the demolition phase to begin. Once the process starts, it will take an estimated 1o months to complete the demolition.