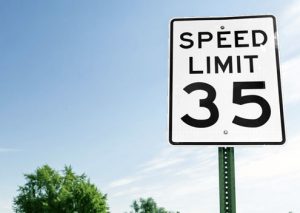 With the peak of the summer travel season on the horizon, N.C. Department of Transportation (NCDOT) crews are planning to change the seasonal speed limits and corresponding signs along N.C. Highway 12 on Wednesday, May 15.
The speed limits on Hatteras Island in the villages of Rodanthe, Waves, Salvo, Avon and Frisco drop from 45 to 35 mph in the summer months to account for more vehicle and pedestrian traffic on N.C. Highway 12.
The 35 mph speed limits traditionally remain in effect until around September 15, when they once again increase to the off-season 45 mph speed limits.