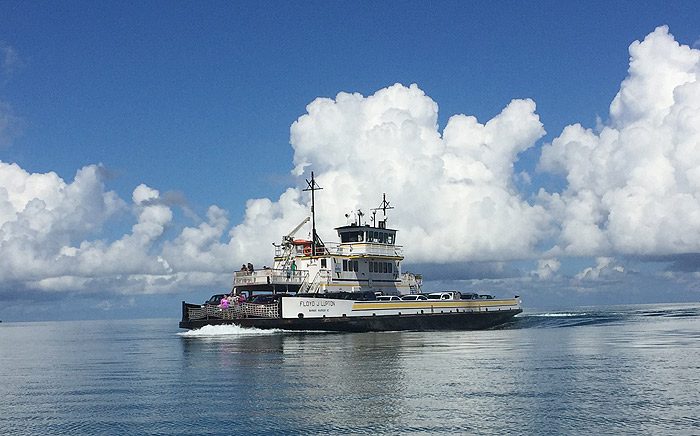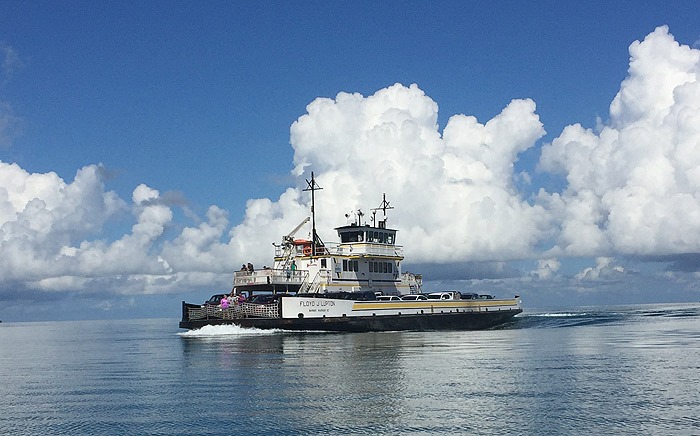 The North Carolina Ferry Division is hosting four upcoming job fairs, starting with a fair in Elizabeth City on Wednesday, January 26, but islanders who want to launch a career with the Ferry Division can also apply for a position in person at the Hatteras ferry terminal at any time.
"We're trying to expand our reach, and recruit in areas that we haven't before, but certainly, our backbone is Hatteras and Ocracoke," said Ferry Division Deputy Director Jed Dixon. "If there are local folks who want to apply, all they have to do in lieu of [attending] the events is to go to the ferry terminal and apply right then and there. We'll walk them through the process."
Staffing has been an issue for the N.C Ferry Division, and especially during recent surges of the COVID-19 virus.
"COVID has really made things hard," said Dixon. "We have been dealing with COVID outbreaks and surges, and it has been a little difficult with folks having to quarantine. We were pretty fortunate last summer that during our busiest time we did not have a major issue, but this past winter and over the last couple of weeks, we have seen a surge, and it has been difficult to keep things running."
"We're making an effort to start staffing again for the summer, and we're optimistic that these events will bring us the people that we need."
The job fairs will provide employment opportunities for all seven North Carolina ferry routes, and are aimed at recruiting folks who are not necessarily in the immediate Outer Banks area, but a Hatteras Island job fair may be on the horizon as well.
"We want to tap into all the talent in the region, and make sure we're doing our best to connect with people, and let them know we are hiring," said Dixon.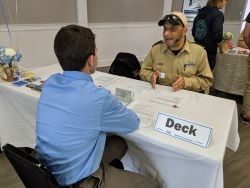 The career fairs will be held at the following times and locations:
26: 10 a.m.-3:30 p.m., NC Works Career Center, 111 Jordan Plaza, Elizabeth City
2: 10 a.m.-3:30 p.m., NC Works Career Center, 3813 Arendell St., Morehead City
9: 10 a.m.-3:30 p.m., NC Works Career Center, 3101 Bismark St., Greenville
16: 10 a.m.-3:30 p.m. Brunswick County Career Center, 5300-7 Main St., Shallotte
Applications will be accepted for all positions at all experience levels, from entry-level parking lot attendants to experienced boat captains. Both temporary summer employment and full-time permanent positions are available, and perks for full-time employees include competitive salaries, health insurance, retirement benefits, and paid vacation and sick leave.
"In my entire career – almost 20 years – I can't think of a time when we had such an opportunity for someone who is just starting out," said Dixon. "We have a lot of entry-level positions for people who want to start their career. They don't need experience – we'll work with them to get the training they need, such as getting the Coast Guard documents required to work on boats."
"And the easiest thing for locals to do is to come to the terminal on the fly."
In addition to the upcoming job fairs and the Hatteras ferry terminal, residents interested in a position with the N.C. Ferry Division can also come by the North Carolina Shipyard at 8550 Shipyard Road in Manns Harbor.
For more information on applying, as well as current positions available, visit the state jobs website and search "Ferry," or call 252-423-5100. Positions are added regularly, so interested applicants are advised to check the site often.