Island Fishing: Beach fishing is kicking off for July!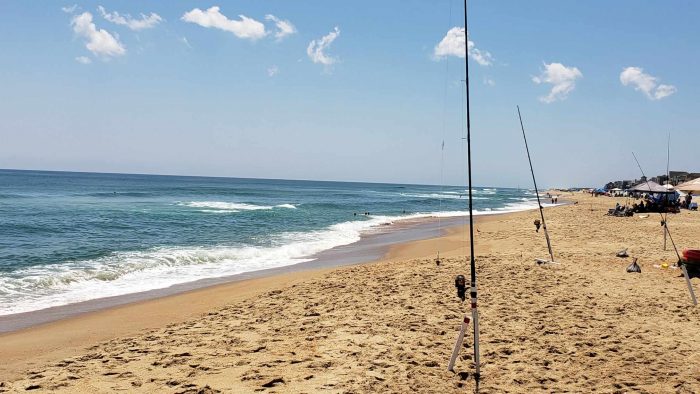 With Independence Day now in the rearview, summer is officially here, and so are all the beloved summer activities that Hatteras Island has to offer. In addition to the casual beachgoers, boaters, and the various water sports that you might see on either side of the island's shorelines, a trip to the Pamlico Sound or ocean these days will likely show you just how popular Hatteras Island fishing truly is. Anglers are lining the beaches, and having some very fruitful catches lately!
The sea mullet bite has certainly picked up with the summer heat, along with croaker, spots, speckled trout, some puppy drum, and plenty of bluefish. This variation is not only keeping anglers entertained, but offering a range of fish to bring home for dinner. Those venturing a little further off the shorelines are also getting scattered Spanish mackerel, cobia, and the occasional sheepshead and gray trout.
Moving further out toward the wrecks, we're seeing plenty of amberjack as is typical for this time of year. Some might turn their noses up at this catch, but as many captains and fishing fanatics will tell you, it's a great smoked fish, not to mention, a big fish that's fun to catch. Grouper are making appearances, but haven't been making significant headlines lately. Tilefish and triggerfish, on the other hand, are definitely filling in the gaps and filling up coolers for wreck fishermen.
Offshore, the billfish continue to bite with sport fishermen reporting a lot of sailfish, along with some white and blue marlin releases. Wahoo catches remain fairly consistent, and although we have seen the typical summer drop in tuna catches with water temps heating up, there are still a decent amount of blackfin making an appearance on the docks, and even a few yellowfin bites continuing.
As summer flies by, our little island continues to boast great fishing and fun for anglers of all skill levels!