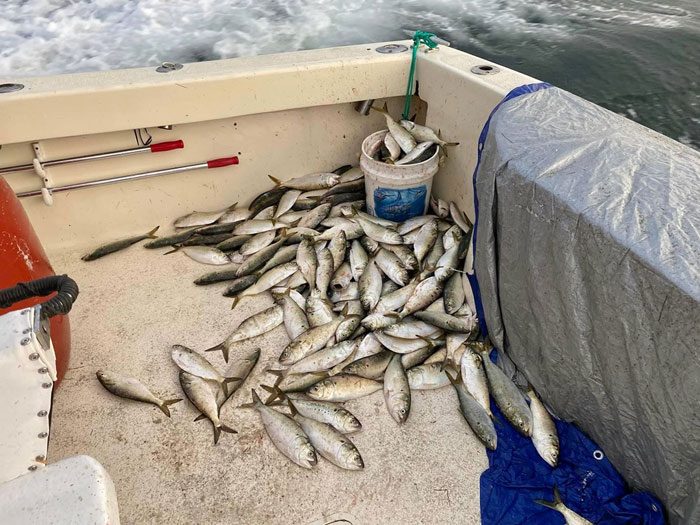 When it comes to the Outer Banks fishing scene, many people picture hot, sunny days on the beach or boat with summer tunes in the background and a beverage of choice within arm's reach.
While this picture describes the height of the summer season, it is in stark contrast to the often-overlooked fishing experience that late fall and winter bring.
For surf and inshore fishing enthusiasts, water temperatures are often still high enough to keep targeted fish nearby. But what many anglers wait for is a quick shift in wind direction, which can rapidly bring up the water temps and drive confused baitfish in close to the shore, followed by bigger predator fish. Red Drum and Striped Bass are common catches to see in the cold season, and if you wander out to the beaches in the winter, you're bound to see a few bold anglers bundled up from head to toe, waiting for a bite.
On the offshore side of things, many charter boats end their seasons after the fall to focus on maintenance or much-deserved time off, but some remain open and running throughout the year.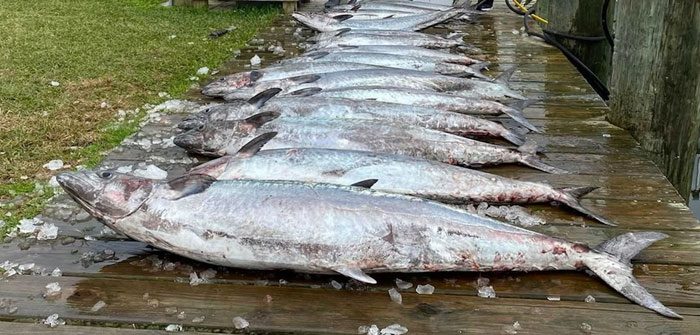 Groups looking to charter an offshore fishing trip at this time of year should also expect a slightly different experience than they would get in the summer months. Offshore trips "in-season" typically require leaving before the sun is up, and running out to the Gulf Stream as quickly as possible.
Late fall and winter trips on the other hand, are often targeting King Mackerel, using live bait whenever possible. So, although Kings can sometimes be found closer inshore than the typical sportfish, and don't always require a long run to the fishing grounds, part of the morning is spent looking for and catching baitfish using gill nets or cast nets.
But don't think that you'll simply be waiting around during that time while the mate does all the work. Fishing for bait simply adds to the overall experience, with charter guests helping mates pull in nets and throwing the bait in a live-well. After the bait is caught and sorted, it's time to head out in search of Kings, and once you get hooked up, be prepared for a good fight. These fish, while averaging a range of five to thirty pounds, can grow up to one hundred pounds, and once hooked, are very aggressive. If you're lucky, you might even get the chance to mix up the day's catch with some Tuna varieties or the stray Wahoo, depending on conditions.
So, if you're visiting the Outer Banks for the holidays or New Year and are considering going fishing, check out your options, be prepared for a different experience, and most importantly, have fun!