Island Fishing: Early summer fishing report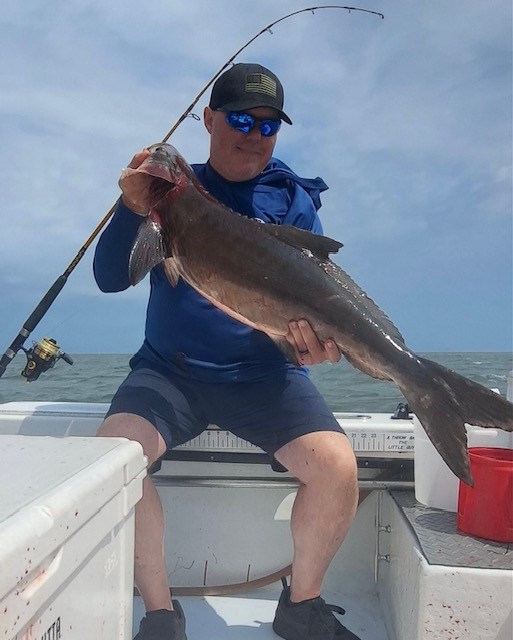 There has been a lot of back and forth with fishing on the island lately. The unpredictable Hatteras weather has certainly offered a challenge to anglers of all styles and skill levels. Despite the constant changes, people are still getting out to the beaches and on the water, and snagging some impressive catches.
There have been reports of very nice Pompano caught on the southern beaches, especially around ORV Ramp 55 in Hatteras village.
Bluefish seem to be the common catch lately, both for beach anglers and inshore boats, followed closely by Spanish mackerel. Cobia have definitely made an appearance for the season and we're seeing several nice ones brought in each week. Red drum reports have slowed down overall but there are still a few puppy drum showing up in a lot of inshore catches. Speckled trout have been reported in the sound, and some of those trout have been absolute monsters in size.
On the slower inshore days, for those that are willing to head out a little farther to the wrecks, bottom fish seem to be saving the day. There have been a lot of triggerfish, amberjacks, tilefish, and some snapper showing up on the docks. While grouper have strict rules on what can be kept, there have been several in the bottom-fish mix as well.
Offshore, we've seen some nice billfish catches, and the Big Rock Tournament this past week certainly brought some attention and got people fired up to get out and try to catch a "Big Blue" for themselves.
While there have been some bites outside of tournament participants, it's nothing like the week of the Hatteras Village Offshore Open, (May 9-13), which brought us more blue marlin activity than we have seen in the area in a long time.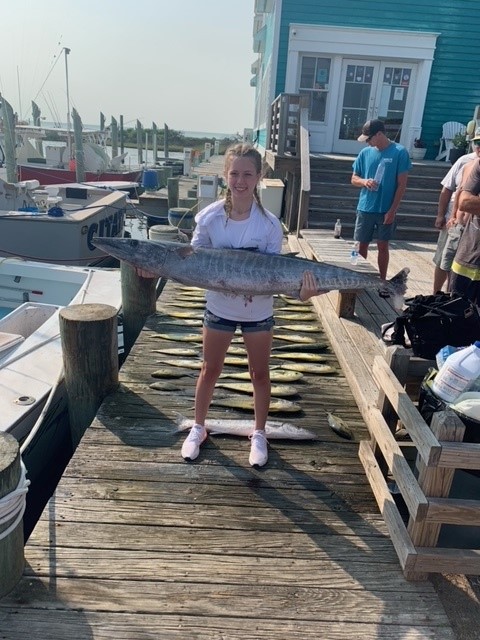 For offshore anglers looking to bring meat back to the docks, a strong stomach and good luck have been almost a prerequisite lately. We've had a lot of rough days with boats having to pick and choose their battles. Mahi Mahi were plentiful but have slowed down in the last few days. This is likely just a lull and we hope to see it pick back up again as the summer continues.
For wahoo lovers, although the quantities have been small, the size definitely has not. We've seen several citation-sized wahoo land on the docks and some very happy fisherman filling up their coolers with filets. Tuna catches have been scattered, with a few blackfin in the offshore mix, and in the past week or so, even a few yellowfin.
As many of the local captains might say, the weather this week "ain't lookin' too special," but hopefully our visitors and locals alike will squeeze in some time on or by the water.