"Old School" Lures Still Popular Today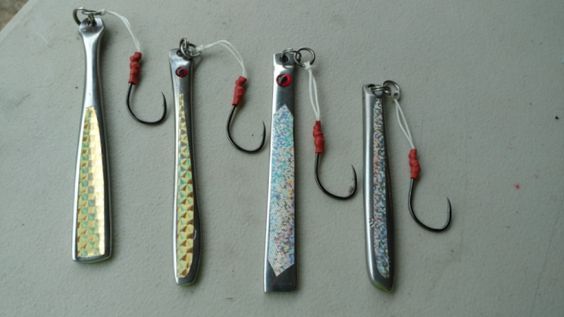 By Tim Wilson
Today's tackle shops are filled with the latest and greatest in the way of saltwater fishing lures. The development of lures has been at a rocket pace for the past 10 years. Innovations in the areas of scents, plastics, noise-making, and more are common day occurrences. However, even with the added amount of lure makers combined with the innovations, there are a number of the "Old School" lures still alive and kicking. Many are kicking with a new twist to the older, tried and true creations. So they continue to make them in ways they always have and are adding newer concepts to their line.
Below are a few of the "Old School" lure masters that are still popular today:
Clark Spoon…….Based in Morehead City, NC. This company is nearly 100 years old and still the king of Spanish Mackerel lures. The product has changed little over the years but the company continues to expand its line on the lure that made them great. They offer lures for many species beyond Spanish Mackerel. Their customer service and reputation are "Old School" just like their lures. Timeless greatness. The Clark Spoon is the lure many of us cut our fishing teeth on. It's the first lure I gave my grandson and he sports their hat today.
MirroLures……Located in Largo, Florida. MirroLures has been a strong name in artificial bates and still is today. Now be honest, who among us has never fished with a MirroLure MR17? It's the lure of choice for countless guides and anglers. Over the years the company has expanded its line to meet the angler's needs and desires and to remain competitive. And that, they have succeeded in doing.
Johnson Silver Minnow…..Manufactured in Amsterdam, Missouri. The Silver Minnow was created by Louis Johnson in 1920. Its deadly flash has been a popular lure for countless species of fish for 100 years. The flashing lure with the weed guard that protects the hook from snags is mostly hand made from start to finish.
Gotcha Plugs……. Manufactured in Morehead City, NC. These treble hook jigging lures have been a saltwater fishing stable for Carolina anglers and beyond for years. They come in countless color options with more coming out every year. These are most popular with the pier fishermen when it comes to Bluefish and Spanish Mackerel and also great form most inshore species.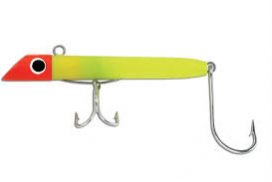 Cedar Plugs…..This old plug is truly the "Old Fangled" lure option. It's produced by several companies with most being from the "good old days". It's the no-frills version of offshore trolling lures. These not-so-sexy lures lack the flash of today's more modern offshore lures. However, look in the tackle box of a commercial and recreational fisherman and you're sure to find a few. These old mainstays have brought the meat to the boat for decades and still do today.
Knife Handle Jig…..Manufactured in "Your Garage". Ok, now we're getting to the pinnacle of "Old School." This is a real do-it-yourself creation that is rarely used today but deserves an honorable mention. It requires raiding your tableware drawer of its old knives. You can use the table knives and butter knives for the best options. With a hole or 2 in the handle and a couple of split rings and a hook, you'll about have the basics. You can dress them up by taping on some artificial fish eyes.
I pretty much believe that no matter how many new lures hit the market in the years to come, anglers both young and old will still have a few or maybe even a lot of the "Old School" lures in their tackle box. If you can't find them in the tackle box, it's probably because they're in the water waiting on a bite.