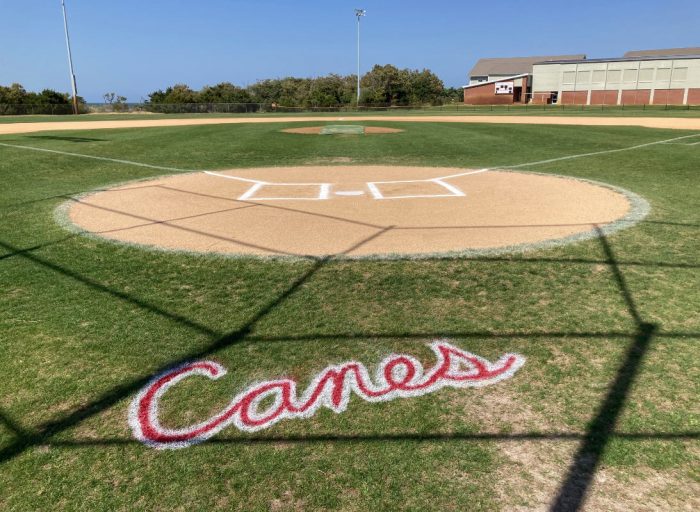 The Cape Hatteras "Surf, Sand, and Service" Baseball Tournament, which honors military personnel and first responders, will be held at the Cape Hatteras Secondary School on Friday, March 31
During the tournament, Cape Hatteras will play two visiting teams from the Cary area: Green Hope and Panther Creek, which are both 4-A schools.
The schedule for Friday, March 31 is as follows:
Game 1 – 3:00 PM – Cape Hatteras vs. Green Hope
Game 2 – 5:00 PM – Cape Hatteras vs. Panther Creek
Game 3 – 7:00 PM – Green Hope vs. Panther Creek
Awards to follow the final game.
Spectator Admission
Spectators will be charged $5 admission for all three games during the tournament. A silent auction of baseball and island-themed items will also be held during the tournament.
Spectator Seating
The site has some bleachers for baseball fans, but spectators are encouraged to bring folding chairs as there is ample space to sit around the ballpark to enjoy the games.
Tournament Awards
Awards will be given during the tournament for the following achievements:
Tournament Champion – Awarded to the team with the best record for the two days.  In the event of a tie, total runs allowed will be the tiebreaker.
MVP – Selected by coaches
Patriotism Award – Selected by coaches
First Responder Award – Selected by coaches
All-Tournament Team – Selected by coaches
The public is invited to attend any and all games within the tournament and cheer on the local Cape Hatteras team. All games will take place at the Cape Hatteras Secondary School at 48576 N.C. Highway 12 in Buxton.