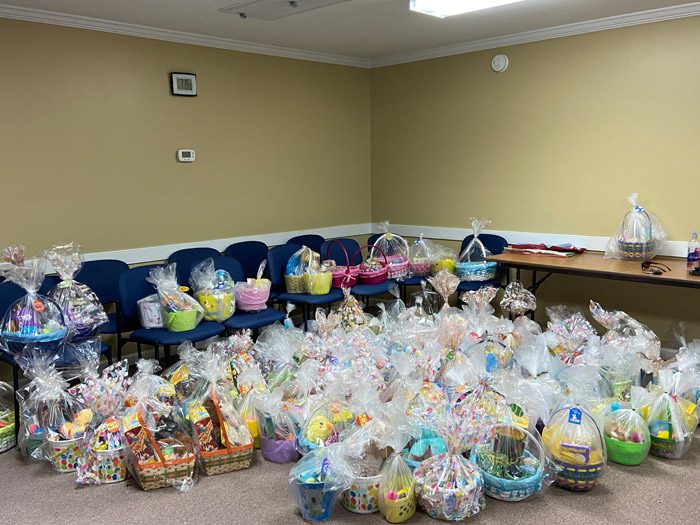 The Outer Banks organization CAT 5 Jeepers has created and donated 100 Easter baskets for children in need in Dare and Currituck counties, which will be available at the Dare County and Currituck County food banks from April 9 until April 15.
"We are delivering half of the baskets to Dare Food Bank at 9:15 a.m. Saturday the ninth, and then the other half to lower Currituck Food Bank at [10:00 a.m.] Saturday," stated Marie Paul of CAT 5 Jeepers.
The baskets were made possible by the efforts of Cat 5 Jeepers, as well as a number of generous donations from the Outer Banks community. "Eric Smith, the Manager of Dollar General in Buxton, Waves, Grandy, Manteo, and Barco, had all of his stores put boxes out to collect Easter basket items for us," stated Paul. "Dare County and Currituck residents have been giving generously at all the stores."
"CVS in Manteo donated baskets and chocolates… Harris Teeter donated the Bunny Baskets and candy, along with all of our CAT 5 Jeeper members contributing everything else we needed!"
The baskets can be picked up at the two food banks from April 9-15. For more information on Cat 5 Jeepers, visit their Facebook page at https://www.facebook.com/CAT5Jeepers/.