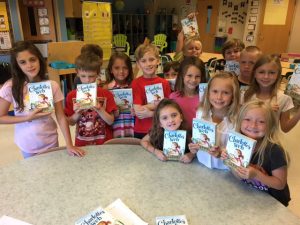 Bright ideas are coming to a classroom near you! This month CHEC is awarding $3,000 in Bright Ideas education grants to exceptional educators in local schools. These grants are awarded each year to teachers for innovative classroom-based projects that enhance student learning.
Congratulations to Kristin Gray of Cape Hatteras Elementary School (CHES) for your winning project, "The Book Fairy".  This project will benefit the students at CHES, by providing a new grade-appropriate book for each student four times a year. Each quarter, CHES will have a schoolwide assembly where the new books will be distributed by The Reading Fairy. After reading the books, teachers will implement a STEM lesson correlating to the book.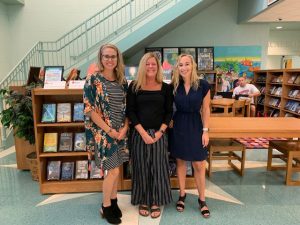 Congratulations to Linda Austin, Ashley Garcia and Foster Mattingly for your winning project, "Books on the Ground: A Quest into Hatteras Island's History." This project will benefit the students at the Cape Hatteras Secondary School (CHSS) by combining studies in local history, GPS technology, and video design and production to identify historic locations on Hatteras Island and create a scavenger hunt. Students will begin by reading a group of local history books and conducting interviews with people identified through the readings. There will be on-site work at the historic locations, leading to the creation of the Books on the Ground Scavenger Hunt trail. The trail will be marketed to all students as part of the summer 2020 bucket list challenge. This project will also be accessible to the public at geocaching.com.
This year marks the 25th anniversary of the Bright Ideas program, which provides funding for projects in all grade levels and subject areas. Since 1994, North Carolina's 26 electric cooperatives have collectively awarded more than $12.2 million for nearly 11,700 projects benefiting 2.3 million students.
Visit ncbrightideas.com or follow @NCBrightIdeas on Facebook and Twitter to learn more about Bright Ideas and its impact on students across the state.