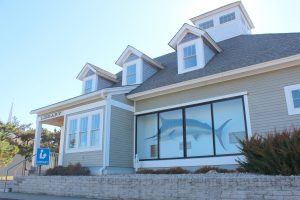 A Job Assistance Workshop will be available at the Hatteras Library on April 11 for anyone who is on a job hunt, or who is thinking about a potential career change.
Ms. Heidi O'Neal, NCWorks Outreach Coordinator, will present an informative hands-on workshop at several Dare County Library locations for anyone interested in learning about the many ways that NCWorks can assist you in your job search.  Ms. O'Neal will provide hands-on assistance on computers at each Dare County Library location on how to use the NCWorks Online website to look for jobs online or post your resume, create effective resumes and cover letters, be successful during an interview and discuss the services and resources that are available at the local NCWorks Career Center in Nags Head.
The workshops will be held:
Thursday, April 11, 2019 from 10:30 a.m. to 12:30 p.m. at the Hatteras Library
Tuesday, April 9, 2019 from 10:00 a.m. to noon at the Kill Devil Hills Library and from 1:30 p.m. to 3:30 p.m. at the Manteo Library.
These workshops are free and open to the public. No registration is required. Public computers at each library will be available for use during these workshops.
NCWorks is an equal opportunity employer and provider of employment and training services and is overseen by the Northeastern Workforce Development Board which works to resolve workforce issues and challenges to meet the Northeastern NC employment needs.
For more information, please contact the Dare County Library located in Kill Devil Hills at 252-441-4331.