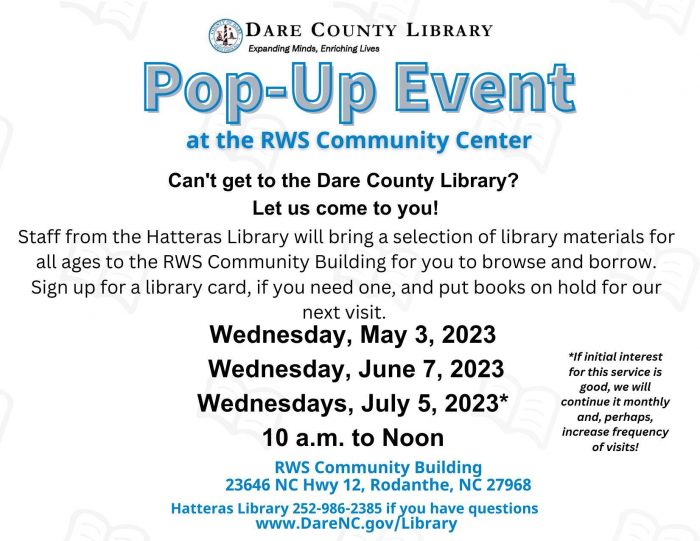 The RWS Community Center will be hosting three upcoming pop-up library events with staff from the Hatteras Library on May 3, June 7, and July 5 from 10 a.m. until noon.
During the events, Hatteras Library personnel will bring a selection of library materials for all ages to the RWS Community Building for visitors to browse and borrow. Folks can also sign up for a library card, or put books on hold for the Hatteras Library's next visit.
For more information on the Hatteras Library and all upcoming Dare County library events, visit https://www.darenc.gov/departments/libraries/.