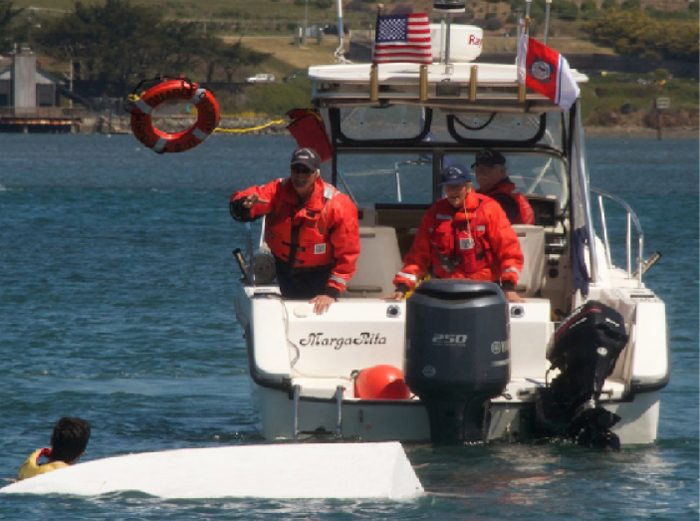 The Outer Banks Coast Guard Flotilla of the US Coast Guard Auxiliary will be offering a virtual Coast Guard approved Boat America course beginning in mid October.
A 3-session virtual Zoom course will be conducted beginning October 18, 2021. The three sessions are October 18th, October 20th, and October 25th. Each session will begin at 7:00 PM and last 2 hours.  A Zoom link will be emailed to each participant prior to the session.
These courses satisfy the North Carolina boat operator education requirements!
Topics will include an Introduction to Boating, Boating Law, Safety Equipment, Safe Operation and Navigation, Boating Emergencies, Trailering, and Sports and Boating.
All segments will be taught by Certified Coast Guard Auxiliary Instructors with years of on-the-water experience and a few good stories to share.
The tuition is $20.00/person ($10.00 for each additional family member) and includes a textbook and all materials which will be mailed to you.
To enroll, please visit the flotilla's website at – http://a0541607.wow.uscgaux.info/ and select the OBX Boat America Class menu item to register for the October class. Or Click to register: http://wow.uscgaux.info/content.php?unit=054-16-07&category=abs-form