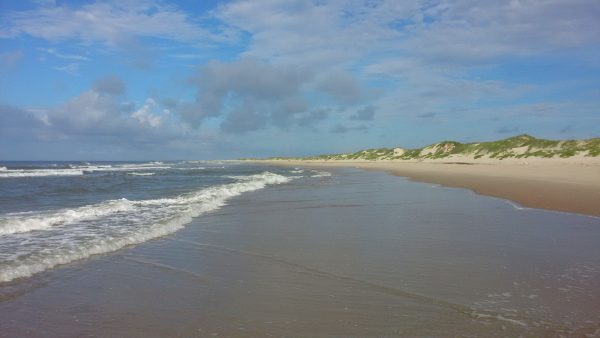 Ocracoke Island once again earned a spot on the annual Dr. Beach 10 Best Beaches in the USA list, with the Ocracoke Lifeguarded Beach ranked the No. 2 best beach in the country, just behind Kailua Beach Park in Oahu, Hawaii.
This is the second year in a row that Ocracoke has been ranked as No. 2.
Released just before Memorial Day, the list is the brainchild of coastal expert Dr. Stephen Leatherman, director of the Florida International University's Laboratory for Coastal Research, who has chosen America's Top 10 beaches since 1991.
His rankings are based on 50 criteria, including water and sand quality, as well as facilities and environmental management.
More than 650 beaches in the country are included in his judging, and both Hatteras and Ocracoke islands have both made regular appearances on the list since it was first formed, with Ocracoke Lighthouse Beach landing the #1 spot in 2007. (After earning a top spot on the list, a beach is "retired" from being designated as the best beach in the country again, but it can still earn a No. 2-10 spot in the years that follow.)
The complete top ten list for 2019 is as follows:
Kailua Beach Park, Oahu, Hawaii
Ocracoke Lifeguarded Beach, Outer Banks of North Carolina
Grayton Beach State Park, Florida Panhandle
Coopers Beach, Southampton, New York
Duke Kahanamoku Beach, Oahu, Hawaii
Coast Guard Beach, Cape Cod, Massachusetts
Caladesi Island State Park Dunedin/Clearwater, Florida
Hapuna Beach State Park, Big Island, Hawaii
Coronado Beach, San Diego, California
Beachwalker Park Kiawah Island, South Carolina