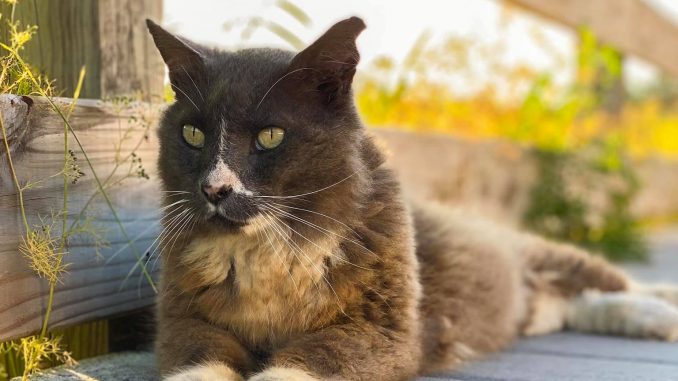 An online fundraiser has been launched in memory of Thurston, the famed Ocracoke Lighthouse keeper cat, per a recent update from the non-profit organization Ocracats.
As of Friday morning, nearly $2,000 had been raised for Ocracats in honor of Thurston, via donations from at least 55 people.
Thurston the cat passed away this week after an illness. The gray and white lighthouse greeter was nearly 20 years old, and was a steadfast 'Keeper of the Light' for thousands of residents and visitors who encountered the unofficial guardian of the Ocracoke Lighthouse.
"His steady gaze as you approached the walkway was telling you to 'Come enjoy the lighthouse, but be sure to pet me on the way!'" stated Ocracats in an online update. "He lived his long, long life – close to 20 years – as a free spirit, sniffing the salt air, lounging in the sunbeams and chasing dragonflies. He loved his treats and tickles and we thank you all for loving our Thurston over the years. May gentle breezes and calm seas carry you to your pot of gold, dear Thurston. You will always hold a special place in our hearts."
Visitors and residents who want to make a donation to Ocracats through the Thurston fundraiser can do so online at https://www.facebook.com/donate/695289824661627/.
Ocracats is a non-profit organization that helps the feral cats of Ocracoke Island. The organization feeds, spays, and neuters the cats in an effort to help control the local feral cat population. For more information on Ocracats, visit http://ocracats.org/.