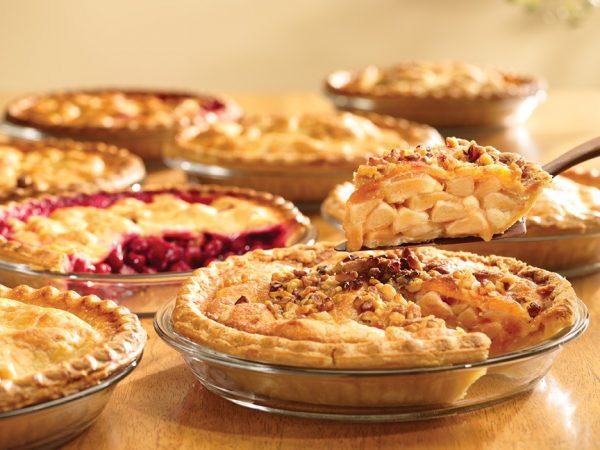 Visitors and islanders can enjoy ample opportunities to give back to the local community while reducing their time in the kitchen on Turkey Day, thanks to a variety of bake sales that will be held in the days leading up to Thanksgiving.
Supporting a range of local organizations, from the Cape Hatteras Secondary School (CHSS) Theater Club to island churches and the RWS Civic Association, these events are sprinkled throughout the island on multiple days.
Upcoming bake sales are listed below, and if you have an event that you would like to add to the list, please email the Island Free Press at editor@islandfreepress.org.
Fish Fry and Bake Sale
Saturday, November 19
4:00 p.m. to 7:00 p.m.
The Froggy Dog Restaurant
40050 N.C. Highway 12, Avon, NC
Come out and feast on locally caught fresh fish, hushpuppies, fries, and slaw, and stock up on a wide assembly of baked goods. 100% of the sales/donations from this event will benefit the CHSS Theater program as they gear up for their first musical in four years.
Buxton UMW Holiday Soup and Bake Sale
Saturday, November 19
10:00 a.m. to 1:00 p.m.
Buxton United Methodist Church
48221 Buxton Back Rd, Buxton, NC
This annual church fundraiser features a variety of homemade soups, cakes, pies, and cookies made by Buxton United Methodist Women. Come stock up for the holidays!
Thanksgiving Bake Sale
Tuesday, November 22
3:00 p.m. to 7:00 p.m.
Our Lady of the Seas Catholic Parish
48478 N.C. Highway 12, Buxton, NC
Mark your calendars for Our Lady of the Seas' annual bake sale. All pies were a big hit in 2021 and sold out fast, so get there early for the best selection.
Thanksgiving Pie and Baked Goods Sale
Wednesday, November 23
11:00 a.m. to 2:00 p.m.
RWS Community Building
23646 N.C. Highway 12, Waves, NC
Come and grab your Thanksgiving pies and all the baked goods you'll need for a sweet holiday. Proceeds from the event benefit the RWS Civic Association's Scholarship Fund and many community programs.
Thanksgiving Bake Sale
Wednesday, November 23
9:00 a.m. to noon
Frisco Rod & Gun
53610 N.C. Highway 12, Frisco, NC
This annual fundraiser benefits Toys for Tots and features a wide array of pies and other homemade goodies that are ready for the Thanksgiving table. Come early, as this popular event sells out quickly.