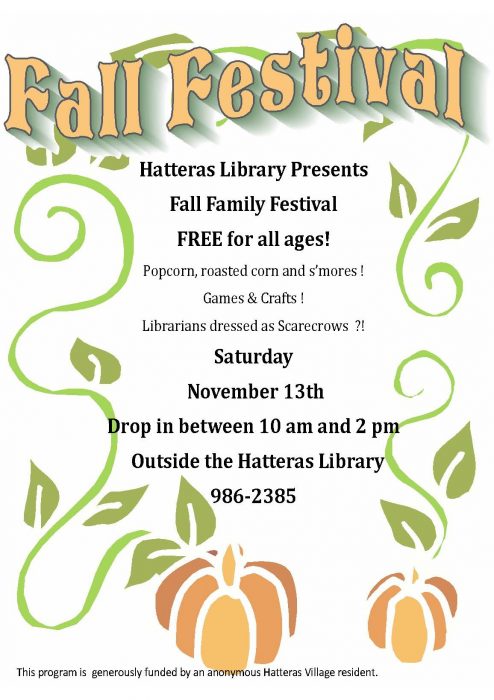 The Hatteras Library will host a free Fall Festival on Saturday, November 13, 2021.   Children of all ages are invited to drop by between the hours of 10:00 am and 2:00 pm. for a fun event with a variety of games, crafts and snacks.
The event is planned for outside the library, weather permitting.  In case of inclement weather, a scaled-down version of the program will take place inside the library as well as the meeting room of the Community Building where the Hatteras Library is located.
The Fall Festival at the Hatteras Library has been generously funded by an anonymous Hatteras Village resident.
For more information, please contact the Hatteras Library at 252-986-2385