Island Gardening: Welcome to the stormy world of Hatteras Island gardening!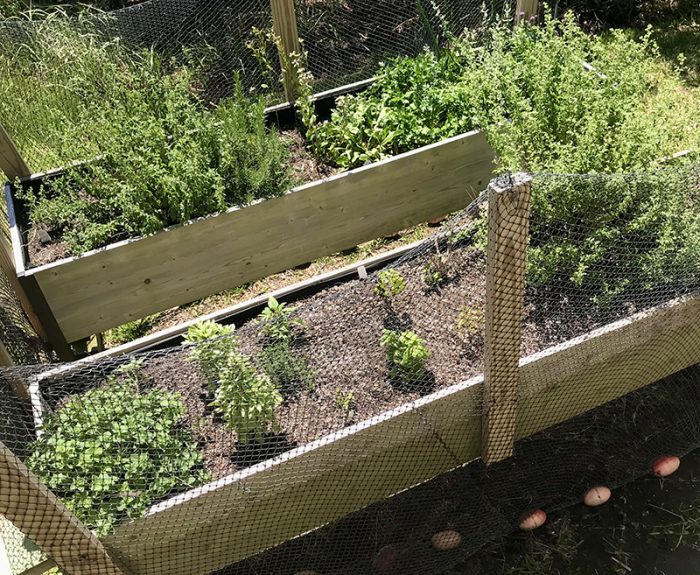 As I write this tonight, I am listening to the northeast wind, and it is howling – supposedly 50 MPH for the next few days. This storm snuck in on us, (or maybe just me), and all the work I have done in our garden in "false spring" may be in jeopardy. Looking at social media, many of my fellow island gardeners are also sweating this forecast tonight.
It is always a gamble out here. Roll the dice and you win the lottery – early tomatoes, basil, and green beans! If you lose the bet, you get saltwater flooding and unplantable ground for many weeks.
But we grow, as we can, on this amazing island where we are planted.
I have been gardening, as best I remember, all my life. My Grandfather, Ridgely Todd, took me to his garden from my earliest memories. He was a lifelong farmer, as were all my family since they came to America.
"B-Daddy" (my grandfather) was head of Dulaney Farms on the Eastern Shore of Virginia in his later years, and I can remember helping him in his personal garden and then when I was around 7 years of age, planting my own garden. I was not very good at it, but I tried every year! In hindsight, it was the soil: Builder-grade land prep, and lots of sand.
When I moved full-time to Hatteras Island in 1988, I lived in "Emoryville." Capt. Emory Dillon owned my rental cottage, and his charter boat was "Early Bird". He was an offshore fishing legend, but he was also a prolific veggie gardener. As best I remember, he and Richard Jones, who had the Sandwich Shop on the Highway in Frisco, grew tomatoes for the restaurant, and he was also the owner of the newspaper Hatteras Monitor.
I also remember back then that Bill Foster had a large vegetable garden on the creek that came in behind Frisco Shopping Center. I remember helping to volunteer to weed and trim when he was ill at one point. That was definitely an exposed garden to potential tidal flooding, but it always looked great.
In hindsight, I really wished I would have asked many questions of those prolific gardeners. Living in "Sticky Bottom" Hatteras, as I have since the early 1990s, has taught me many lessons, but I am sure I would have fared better if I had their advice.
I do not want to lose yet another generation of wisdom. It needs to be recorded. I know we have great gardeners in the here and now, and I would love to speak to them and write about them.
So here we are! I want to write about our island gardeners! This is actually kind of a selfish endeavor in so far as I want to learn. I am in no way an expert, and I have killed many plants – may they rest in peace.
There is a wealth of knowledge about growing on our sandbar. I really would love to interview those that are successful in their vegetable gardening endeavors and share their experience far and wide.
"Island Gardening" will be a regular column in the Island Free Press, and we want your tips, advice, stories, and information to share! Email us at editor@islandfreepress.org and let's help our island gardeners get growing!