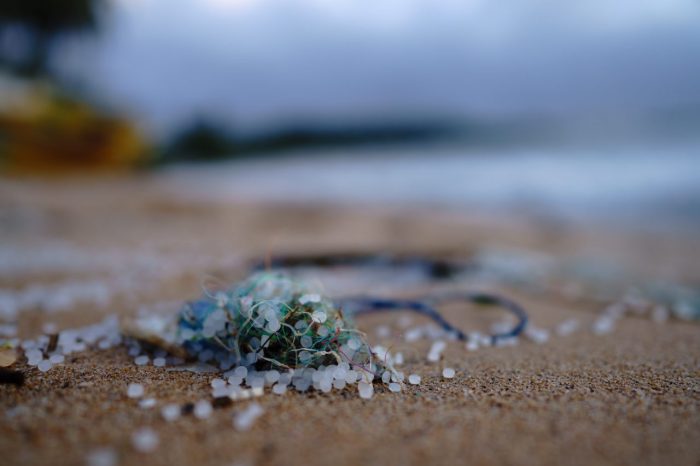 Microplastics are everywhere.
"It's in our water, it's in the ocean, it's in the animals, in the air, even in space," Ana Zivanovic-Nenadovic, North Carolina Coastal Federation assistant director of policy, said recently during a virtual forum on microplastics.
Since the mass production of plastics began in the mid-20th century, plastic has permeated our lives, she explained July 15 to the 202 from 29 different counties logged on for the North Carolina Coastal Microplastics Forum, organized by the federation.
The online forum included presentations from researchers, educators and environmental group representatives who explained the different types of microplastic pollution, the risks microplastics pose to the natural environment and human health, and current policies.
"This forum is the first step in our effort to inform the public and galvanize support for the change that will hopefully lead to solutions to microplastics," Zivanovic-Nenadovic said.
Bonnie Monteleone, ​executive director of the nonprofit Plastic Ocean Project Inc. and a plastic marine researcher, said she found in her research that around 3.86 metric tons of microplastics, or pieces measuring less than 5 millimeters, are in the North Atlantic.
The ocean is turning into "plastic soup," Monteleone said.
Plastic is the newest member of the food web "because plastics break up, not down. They're breaking up into smaller and smaller particles, making them more bioavailable for all the organisms in the ocean. So I like to call it the 'big small problem'," she said. "As the particles get smaller, we start to see less and less of them and scientists are really concerned to where these smaller particles are going."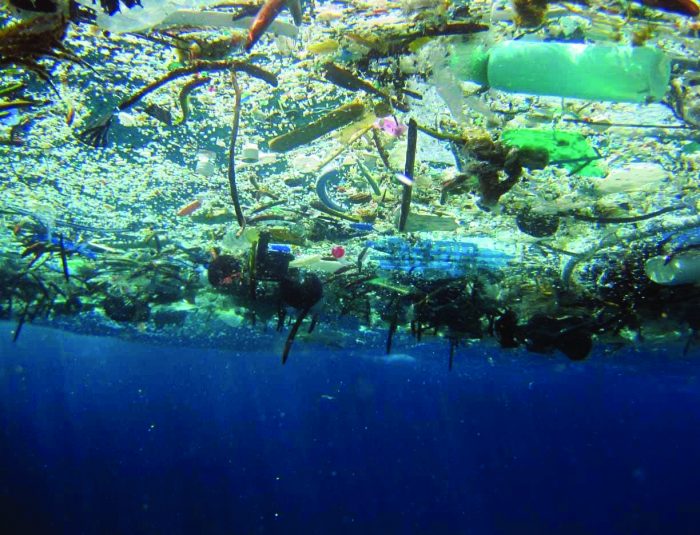 One place these microplastics are being found is in our seafood.
Dr. Susanne Brander, a member of the faculty at Oregon State University since 2017 and previously faculty at University of North Carolina Wilmington, explained that microplastics are transferred through food webs and then are ingested directly by organisms, "but they are also trophically transferred, meaning that they are ingested by smaller organisms that are then fed upon as prey items by forage fish or larger predators. The ultimate result is that these items can end up in seafood on our dinner plates."
According to an analysis, globally, about 26% of a fish species are found to ingest microplastics, which is roughly the same in the U.S. Microplastics affect the fish's ability to survive and to reproduce, and that can have population level impacts.
"So we should think about this from a human health perspective but also from a fish health perspective. And in the end, that's going to influence how many fish there are out there to catch."
Dr. Marielis Zambrano with North Carolina State University department of forest biomaterials said that these microplastics being found in the ocean — and in our seafood — are from synthetic textiles, tires, city dust, road markings, marine coatings, personal care products and plastic pellets, or nurdles.
Microplastics are synthetic solid particles that don't dissolve in water and are less than 5 mm in size. It's estimated that a minimum of 5.25 trillion plastic particles weighing 270,000 tons are floating in the world's oceans, she explained.
The average person ingests more than 5,800 particles a year of synthetic debris, found in everything including seafood, beer, tap water and sea salt. Microplastics are even found in human stool samples, meaning we are eating microplastics, Zambrano said.
Found in 99.7% of all samples taken from the ocean surface, microfibers are a primary source of microplastics. These microfibers get into the environment through the home laundry process. The effluent is processed in wastewater treatment plants but some of the particles are too small to filter out before being discharged. Microfibers are also in the air from carpet, clothing and other materials.