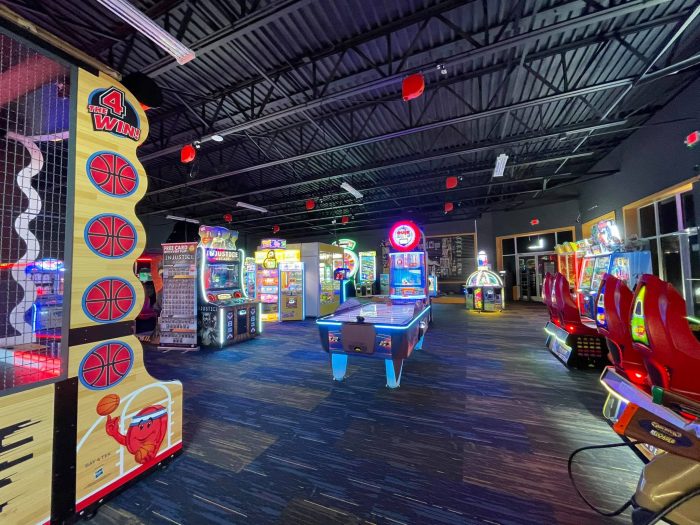 A new video arcade has opened in the village of Avon at the Simply OBX store, just north of the Avon Pier on N.C. Highway 12.
The arcade, which officially opened on Thursday, March 11, takes up 3,000 square feet of the Simply OBX gift shop, (or roughly half of the total building space), and features 35 newly installed games, with a few more on the way.
Owner Ronen Eliyha says that his own family helped inspire him to transform half of the store into a new arcade. "My kids are here in the summer, and I'm always trying to find something for us to do on a rainy day," he says. "The store is too big for just clothing [and gifts], so we decided to divide it in half so we could add the arcade."
Located on one side of the yellow building, the Simply OBX gift shop will also be open for its upcoming sixth season, and both the arcade and the store will operate at identical hours. Currently open from 10 a.m. until 5 p.m., the hours will be extended in the summer as the visitor season heats up.
The project took place over the winter, and Ronen says that he and his daughter would work regularly on the arcade, but would also take quite a few breaks to try out the games. "Every few minutes we'd go and play, and then get back to work," he says.
The arcade features a wide variety of classic games, including Skee-ball, air hockey, basketball, and more, as well as a redemption center with prizes for players who earn tickets. Ronen says that they will be adding more prizes in the redemption center in the days and weeks ahead, and will also be offering an assortment of snacks for visitors, including cotton candy, fudge, and slushies.
For more information on the new arcade visit the Simply OBX Facebook page at https://www.facebook.com/SimplyOBX/.