Petrels 'little superheroes' to researcher Kate Sutherland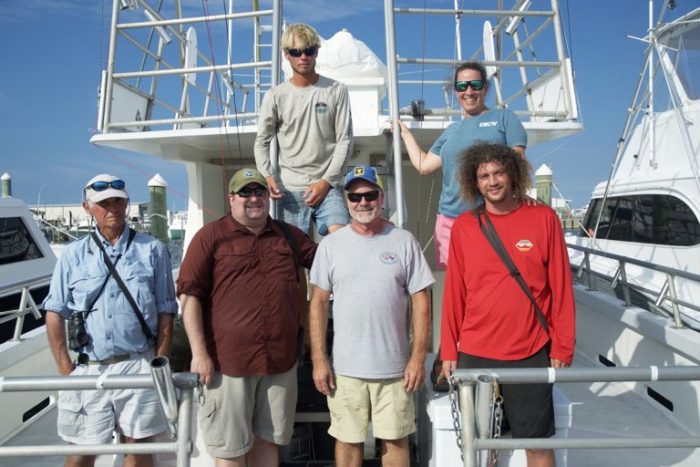 Researcher and island resident Kate Sutherland's work studying the chemical isotopes of the feathers from black-capped petrels may lead to better understanding of the foraging habits — if not the varied physical appearance — of this difficult-to-study, endangered Gulf Stream bird species.
Sutherland is set to present her findings in October at a joint Waterbird Society and Atlantic Marine Bird Cooperative conference in Florida.
"That's exciting," she said. "It'll be my first time to get to go to a conference and present something that I've done."
Black-capped petrels, or Pterodroma hasitata, are pelagic birds, a species that lives most of its life in the open waters of the oceans — the pelagic zone — returning to land only long enough to reproduce.
There are numerous challenges in studying black-capped petrels. The open ocean that is their habitat is part of the difficulty in field research. Equally daunting is the mountainous terrain of the island of Hispaniola where they are known to nest. Compounding the challenge, they are burrowing nesters, and their nests can be difficult to find or identify.
They are one species of a wide variety of pelagic birds, and are one of the most endangered. At one time they were numerous throughout the Caribbean, but extensive hunting in the 18th and 19th centuries and, more recently, loss of habitat have diminished the population. At one time it was thought the species was extinct.
In 1961, ornithologist David Wingate found nesting sites in Haiti. To date, the only known nesting sites for black-capped petrels is on Hispaniola, although there may be other sites in mountainous regions of the Caribbean islands. There are an estimated 600 to 2,000 breeding pairs remaining, according to the Center for Biological Diversity.
Sutherland has made black-capped petrels her focus, but pelagic birds in general have caught her imagination.
"They are like little superheroes. They live in this environment that is so foreign to us. You go out there on a boat. People are seasick and holding on and it's really rough. And they're just totally at home," Sutherland said.
The black-capped petrel, though, is special to her.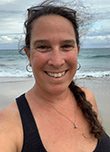 "From the beginning I have been interested in all of the seabirds we see offshore, but the black-capped petrel is specific to this area, the Gulf Stream, and our offshore environment, so they are our signature species," she said.
As a species, black-capped petrels have characteristics that set them apart.
"It's the order Procellariiformes, the tube-nose seabirds," Sutherland explained. "They have these tubular structures on top of their bill (that are) their own little desalinization plants. They need fresh water, they drink saltwater, they excrete this briny thick solution from those structures on their bill."
The tube nose has another function as well.
"They also focus the scent molecules on their olfactory bulb, which is quite large. They have a highly developed sense of smell. It's pretty amazing. That's how a lot of times they find their food," she said.
The first trip to the Gulf Stream was more than 20 years ago, and it was not a meticulously planned adventure. She and a friend from birding class at the western Virginia community college where she earned her associate's degree in wildlife management were looking for something different to do and a pelagic birding trip was recommended.
"We came down here in 2000 for a winter trip, and it was weathered out," Sutherland recalled. "So we went the next day, and she (the friend) was sick all day. And I was in the wheelhouse all day. They were keeping the numbers and the data and transect information, identifying all these birds and I was hooked."
That was on the Stormy Petrel I charter boat. The captain of that boat was Brian Patteson who is now the captain of the Stormy Petrel II. At 61 feet long, it is a larger, more powerful craft. Sutherland still works with Patteson and is still keeping records.
She commuted that first year from Virginia to Hatteras Village, the Stormy Petrel's homeport. A year later she moved to Hatteras Island.
It took her a while, but in 2015 she enrolled at University of North Carolina Wilmington, graduating in 2019 with her bachelor's in marine biology, but as COVID-19 took hold, Sutherland reassessed what she was going to do with her degree.
"I had a bunch of work lined up on research vessels, which is kind of what I thought I wanted to do at the time. And then COVID happened. Everything was canceled," she said.
Instead, she enrolled as a graduate student at the UNCW Department of Biology and Marine Biology, working with Dr. Steven Emslie as her adviser. The project she proposed was to analyze black-capped petrel feathers of specimens housed at the North Carolina State Museum of Natural History. The samples had been gathered by the late David Lee, who had been curator of birds at the museum.
Lee died in 2014.
Sutherland proposed analyzing isotopes of nitrogen, sulfur and carbon found in the specimens that could be used to profile the birds' diets to see if what they were eating could account for color differences in the species.
A characteristic of black-capped petrels is the color variations among different birds.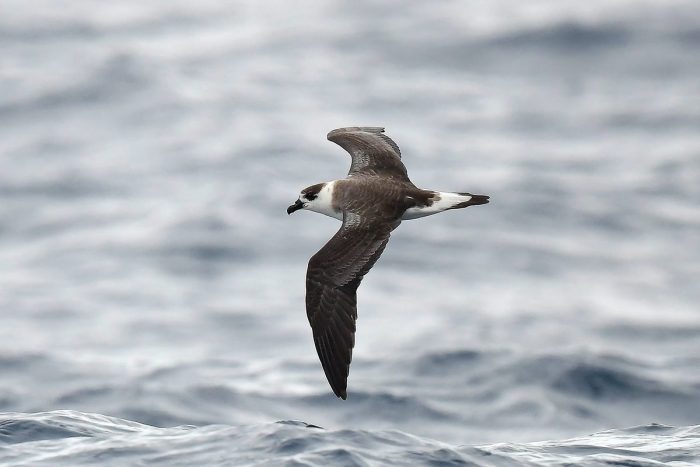 "Two variations of Black-capped Petrel occur, a light form and a dark form, with some individuals displaying intermediate characteristics between the two," she wrote in the introduction to her master's thesis.
Where or why the variations occur is not understood. At present, the few nesting burrows that have been identified are exclusively dark or intermediate-colored birds.
"Burrows hosting light-form birds have yet to be discovered," she wrote.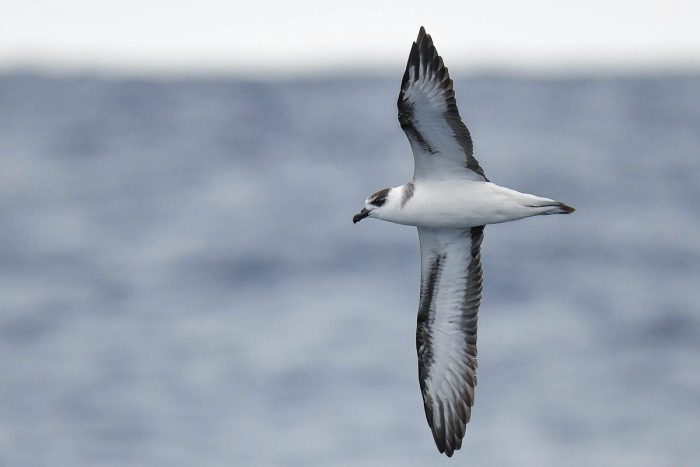 Sutherland had proposed that an analysis of the bird's diet might explain the color differences, but that was not supported by the data.
"This study did not show any statistical differences … among the color forms in Black-capped Petrels," she wrote in her conclusion.
But the study did suggest that male and female black-capped petrels forage for food in different parts of the Gulf Stream, and that the chemical analysis of the samples "… enhances our interpretation of foraging areas with females feeding in areas with prey having generally higher (sulphur) values, but lower (carbon) values, possibly due to using areas farther offshore than the males."
Although she did not find the differentiation in diet she had suggested might exist between light and dark black-capped petrels, her work is nonetheless significant, Emslie, Sutherland's adviser, noted.
"Overall, Kate has provided important baseline data that can help direct future studies of this and other seabird species for which we know little about their diet and foraging behavior," he wrote in an email.