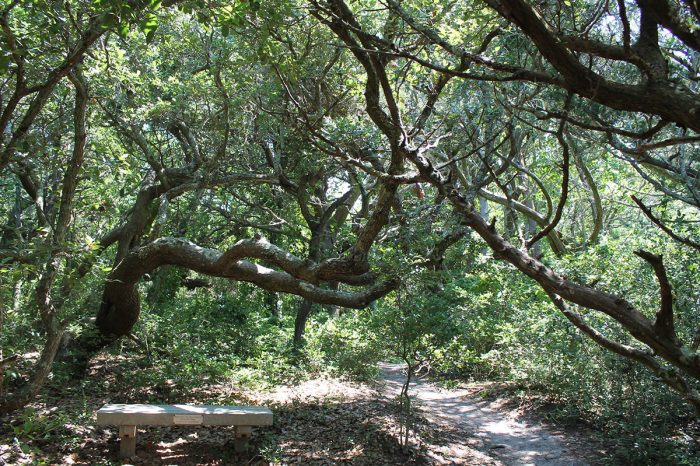 Springer's Point Preserve opened to the public in 2006, and the Coastal Land Trust is celebrating this milestone by hosting an anniversary celebration in Ocracoke village on Friday, May 27.
The Ocracoke Island site technically celebrated its 15th birthday in 2021, but due to the Coronavirus pandemic, a public celebration was postponed until the spring of 2022.
Springer's Point was one of the last remaining undeveloped areas on Ocracoke Island, and under the threat of development, the Coastal Land Trust purchased 31 acres of the Preserve in 2002 and an additional 91 acres in 2006 with grant funds from the NC Clean Water Management Trust Fund.
In 2021, the North Carolina Coastal Land Trust announced that it has completed the purchase of 8.63 acres at the entrance to the Springer's Point Preserve on Ocracoke Island, describing the acquisition as the "final puzzle piece" in the protection of Springer's Point.
The May 27 celebration will be held at the Berkley Barn at 58 Water Plant Road on Ocracoke from 5:00 p.m. t0 8:00 p.m. and is a casual dress event. Folks who are interested in attending can RSVP online, and the suggested donation per adult attendee is $75.
For more information on Springer's Point Preserve, visit https://coastallandtrust.org/lands/springers-point-preserve/.