Summer Guided Trips begin at local National Wildlife Refuges on Tuesday, June 13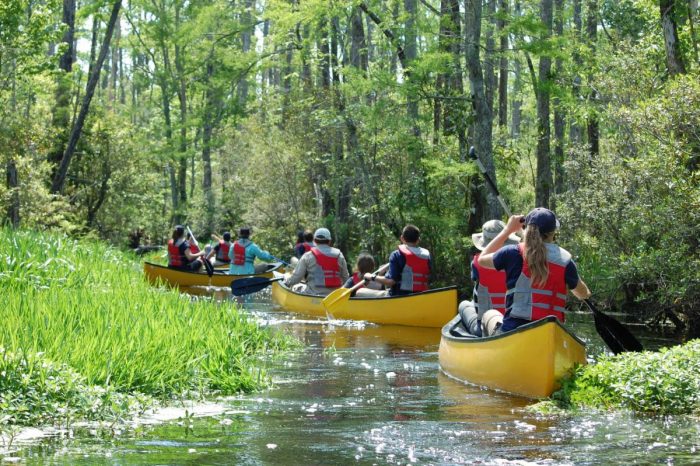 Beginning on Tuesday, June 13, there will be nine different guided interpretive programs throughout each summer week, at Alligator River and Pea Island National Wildlife Refuges.
Except for the twice-a-week Pea Island Refuge turtle talk, the various programs are held once a week during June, July, and August. Some of the programs require reservations, and some of the programs have a fee, but all programs are open to the public.
To see the complete schedule, click here, or review the posted schedule below.
The Pea Island National Wildlife Refuge Visitor Center is located on N.C. Highway 12, approximately four miles south of Oregon Inlet and 9 miles north of Rodanthe.
The Coastal North Carolina National Wildlife Refuges Gateway Visitor Center is located at 100 Conservation Way in Manteo, N.C.
The Creef Cut Wildlife Trail Parking Lot is located on Alligator River National Wildlife Refuge at Milltail Road and Hwy 64 W, approximately 6 miles west of Manns Harbor.
Pea Island Bird Walks are held year-round except during the Wings Over Water Wildlife Festival in October and December.