Tickets still available for Elf the Musical Jr. this weekend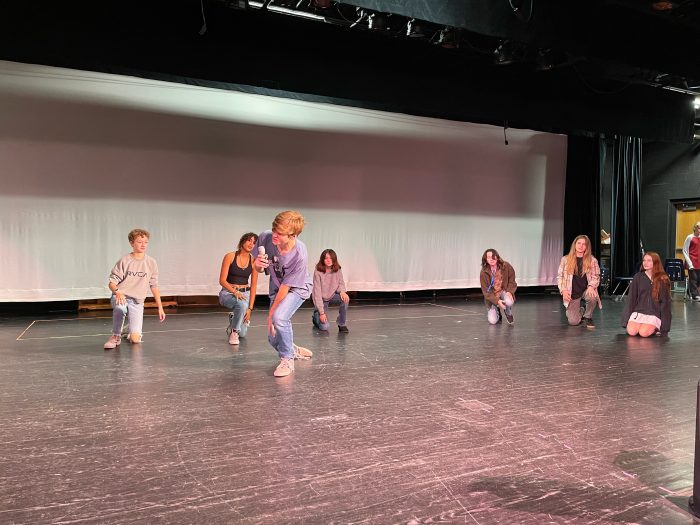 Cape Hatteras Secondary School's Drama Club is about to debut its first new musical in four years, and tickets are still available for this weekend's performances.
The show, which features nineteen student performers and thirteen technicians opens on Friday, December 9, at 7:00 p.m.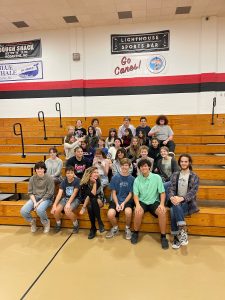 "Elf The Musical Jr. is a quintessential holiday musical that will leave you feeling warm and fuzzy," said director and choreographer, Blake Taft. "From the first rehearsal, these students never ceased to amaze me with their creativity, dedication, and stage presence. I think the community of Hatteras Island will be amazed with what they have created, despite not having produced a musical since 2018."
Elf the Musical, JR is based on the 2003 New Line Cinema hit and features songs by Tony Award nominees Matthew Sklar (The Wedding Singer) and Chad Beguelin (Disney's Aladdin On Broadway, The Wedding Singer), a book by Tony Award winners Thomas Meehan (Annie, The Producers, Hairspray) and Bob Martin (The Drowsy Chaperone).
"When I picked up the show, I had never heard of it myself, but it really is a phenomenal musical," said Taft in an earlier interview. "It's a great storyline, and the music is quintessential Broadway. It has everything you would want to see from a holiday spectacular… And the melodies, even if you don't know the songs, you'll think that you do."
The roughly hour-long musical will feature a beautiful set, catchy songs, dazzling costumes, and elaborate choreography – complete with a holiday kick line.
There are three performances planned – a 7:00 p.m. show on December 9th and 10th, and a 2:00 p.m. matinee on December 11th – and everyone involved is looking forward to a huge crowd.
The performances will take place at the Cape Hatteras Secondary School Auditorium, located at 48576 N.C. Highway 12 in Buxton. Tickets are $10 each, and all proceeds will go to support the CHSS Drama Club and the theater program
"This is a community event, and we want the community to come," said Taft. "Whether you have children in the show, in the school, or no children at all, theater is meant to be experienced with a live audience, and experiencing live theater is an essential cultural event that lifts us all up."
How to catch the show
Tickets are $10 each and are currently for sale by cast members, and are also available at the front office of CHSS and at The Froggy Dog Restaurant in Avon.
Shows will be Friday, December 9 at 7:00 p.m., Saturday, December 10 at 7:00 p.m., and Sunday, December 11 at 2:00 p.m.