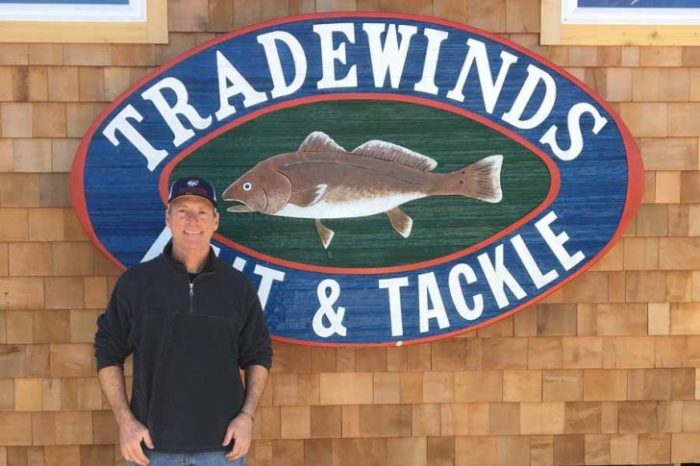 By Justin Bateman
It's March 2020, six months since Dorian blasted through Ocracoke wreaking havoc and leaving destruction in its wake. And while the community works to recover — Hyde County Commissioner Tom Pahl recently said that most of the more than 400 people displaced by the storm have not yet returned to their homes — the tourist season is already visible on the horizon.
On a recent visit to the Island, there was one main, and pretty basic question I wanted to ask the residents and business people there: "What message would you like to give someone questioning whether they should come down to Ocracoke this year?"In the Ocracoke Post Office, postmaster Celeste Brooks talked about the three feet of water that filled the bottom floor of her home where she and her two grandchildren lived. "Other than the loss of a loved one, this is hardest thing I've ever lived through," she said.
Fighting back tears as she discussed the damage, Brooks had welcoming words for those considering an Ocracoke vacation this year. "We are strong, we are resilient, and we overcome," she continued. "We move forward, and we don't wear it like a coat. We're not out in the street crying and begging. We are trying to get our lives back and we will smile all the while as we welcome you back."
Alan Sutton, owner of Tradewinds Tackle with his wife Melinda, echoed that same message. "Make a reservation and come have a good time on vacation," Sutton began. "The beach is beautiful and there should be good fishing this year. There may or may not be restaurants open that you remember from the past or beach houses available, and that's why you need to make a reservation ahead of time."
"One of our biggest fears is vacationers saying, 'We'll give them another year, we'll give them more time,'" he added. "The biggest thing I'm hurting from is lack of business. Being closed September, October and November caused me to lose big time. We need people here."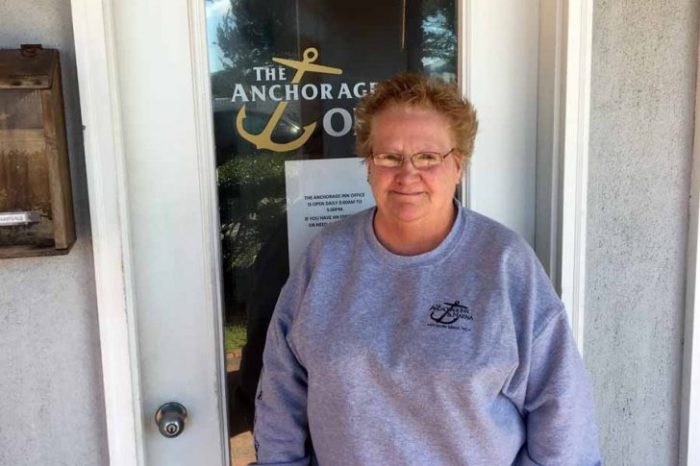 At the Anchorage Inn and Marina, Jeanie Cullen assessed the situation. The Inn had two feet of water on the bottom floor and lost all the furniture in those rooms along with a few major appliances in the washroom.
"Ocracoke is getting better slowly," she stated. "People are still traumatized. Things are looking a little better, but then you ride down the road and see someone's home coming down. It's been devastating."
The Anchorage Inn and Marina has been a mainstay for vacationers for almost 50 years and Cullen said this is the worst she has ever seen. When asked what message she would send to folks debating whether to visit this summer she said, "Come down and visit and enjoy the place. We're a little different now, but we're still beautiful. There's going to be plenty of places open and everybody needs the business. They really do."
Deanna Locke, working in the Ocracoke Variety Store, said simply, "Please come see us and enjoy your time. We need you, we're a tourist-driven economy and that's what keeps us going.
"But please be sensitive and not ask personal questions," she added. "Everyone on the island was affected in some way and we just need your support."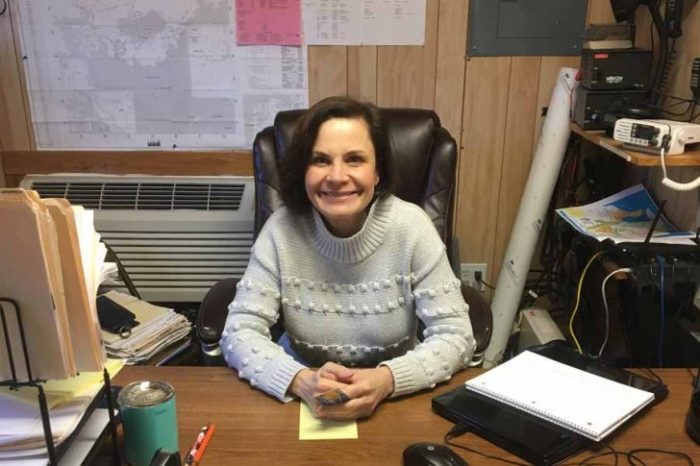 At the Ocracoke Community building, I met National Park Service Outer Banks Group Superintendent David Hallac and Chairperson of the Ocracoke Civic & Business Association and owner/operator of Blackbeard's Lodge, Helena Stevens.
Hallac's message to guests is that, "The parks will be open. They might be slightly different, but still beautiful nonetheless."
Stevens noted that, "We're still in a state of recovery. It's going to be an ongoing process. We are all very committed to rebuilding and getting things back to the new normal…Some things will be missing, but there will be new things as well. I feel confident that we will be able to get everything back in order."
And as Celeste Brooks put it: "The things that make Ocracoke special are still here."