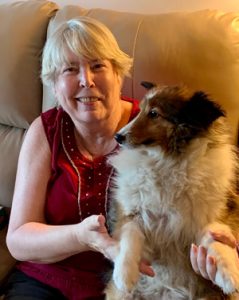 May 19, 1948 – September 2, 2022
KILL DEVIL HILLS — Anna Margaret Smith, 74, of Kill Devil Hills, NC died Friday, September 2, 2022, at her home.
Born in Richmond, VA on May 19, 1948, she was the daughter of Virginia Reams Smith and Wayne Rossiter Smith Jr.
Anna Margaret earned her bachelor's degree from DePaul School of Nursing in Norfolk, VA and spent her career as a nurse.
She is survived by six siblings, Wayne R. Smith III (Trudi) of Saratoga Springs, NY, Stephen A. Smith (Patricia) of Murrells Inlet, SC, Michael K. Smith (Frances) of Richmond, VA, Joseph Bruce Smith (Wanda) of Ashland, VA, Sherry S. Black (John) of Ashland, VA, and Karen S. Rundberg (Jeff) of Chester, VA; and many nieces and nephews.
Anna Margaret loved traveling. She toured most of the US and spent time living and practicing her nursing career in Ireland and Puerto Rico. She loved animals, especially cats and dogs, including her Sheltie, Trixie.
In keeping with her wishes, there will be no service at this time.
Twiford Funeral Homes, Outer Banks is assisting the family with arrangements. Condolences and memories may be shared at www.TwifordFH.com.