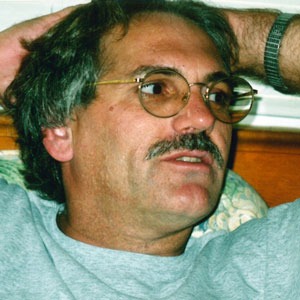 January 7, 1961 – November 29, 2020
MANTEO — Carl Wendell Vestal, 59, of Manteo, NC died Sunday, November 29, 2020, at his home.
Born in Siler City, NC on January 7, 1961, he was the son of the late Virginia Bray Vestal and David St. Clair Vestal, Jr.
Carl enjoyed his career as a landscaping supervisor with the North Carolina Department of Transportation. He was an avid outdoorsman who loved fishing, gardening, and landscaping.
Carl is survived by his wife, Lana Scarborough Vestal; mother-in-law, Erma Scarborough of Avon, NC; brother, Daniel Kent Vestal of Ramseur, NC; special nieces, Katie Vestal and Sarah Cox (Isaac); several sisters and brothers-in-law; many aunts and uncles, nieces, nephews, and godchildren; and numerous beloved friends.
In addition to his parents, he was preceded in death by a nephew, Noah Vestal; father-in-law, Herman C. Scarborough, Sr; and sister-in-law, Patricia Vestal.
A memorial service will be held at 2:00 pm on Monday, December 7, 2020, at Twiford Colony Chapel in Manteo with Rev. Gina Miller officiating.
Twiford Funeral Homes, Outer Banks is assisting the family with arrangements. Condolences and memories may be shared at www.TwifordFH.com.