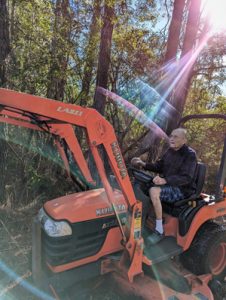 September 18, 1931 – April 3, 2023
WANCHESE — Gary Swain, 91, of Wanchese, NC, passed away peacefully in his home on the morning of April 3, 2023, surrounded by his family.
Gary was born on September 18, 1931, and was the only child of Herman Swain and Mary Tillett Swain.
A graduate of Atlantic City High School in 1949, Gary worked as a Brigantine Lifeguard prior to joining the US Navy during the Korean War from 1951 to 1955.
Gary married his long-time sweetheart, Marie H. Gilchrist, of Atlantic City, NJ, on October 12, 1958. Together they share three children, David, Donna, and Keith. Gary and Marie managed the Brigantine Boat Works and Marina in Brigantine, NJ prior to becoming a career member of the Brigantine Fire Department from 1958 to 1982. He was known as "Cappy" by his fellow Firefighters. Gary also worked part-time in Paul's Hardware Store during his off time from the Fire Department. After he retired, Gary and Marie relocated to Wanchese, NC to open a new chapter of their lives together.
He is survived by his daughter Donna R. Pologruto and husband Lawrence J. Pologruto of Wilmington, DE, grandson Sean A. Pologruto (Jolie) of Newtown, PA and grandson Ryan D. Pologruto of Absecon NJ.
Gary was a member of the Bethany Church of Wanchese and loved working with his hands to build and repair things. He called it "tinkering around." He also enjoyed fishing, traveling, woodworking, and birdwatching. Most of all, he cherished his time with his loving wife, family, and friends.
A memorial service will be held at 11:00 am on Wednesday, April 19, 2023, at Bethany Church of Wanchese.
Donations to Bethany Church of Wanchese, Adoration Hospice, or Tunnels to Towers are welcome in lieu of flowers.
Twiford Funeral Homes, Outer Banks is assisting the family with arrangements. Condolences and memories may be shared at www.TwifordFH.com.