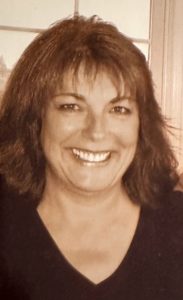 May 28, 1955 – September 23, 2023
KITTY HAWK — Deborah Ann Burden, 68, of Kitty Hawk, passed away peacefully on September 23, 2023.
Deb was born on May 28, 1955, in Pennsylvania to Michael Kuntz and Betty Mae Pelo Kuntz. Her family moved to northern Virginia, where she met and married her sweetheart, Chip. Thereafter, they moved to the Outer Banks and started several businesses and a family.
Deb's greatest love was her family. She will lovingly be remembered by her husband of 45 years, Wingate "Chip" Burden, Jr.; her daughter, Melissa Overton, and husband, Jake of Kitty Hawk; her son, Nicholas Burden and wife, Sara of Kitty Hawk; two grandsons, Jax and Jennings and granddaughter, Ivy; sister, Michele Torrance of Kill Devil Hills; brother, Michael Kuntz, Jr. of Kill Devil Hills and many extended family and friends. Deb was predeceased by her parents, Michael and Betty.
A Celebration of Life will be held at a later date.
"Your life was a blessing, your memory a treasure. You are loved beyond words and missed beyond measure." – Author Unknown
Twiford Funeral Homes, Outer Banks is assisting the family with arrangements. Condolences and memories may be shared at www.TwifordFH.com.