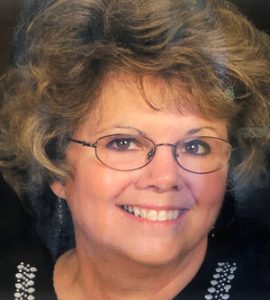 May 15, 1946 – November 2, 2020
WANCHESE — Janice Doughty Midgett, 74, of Wanchese passed away Monday, November 2, 2020, at home surrounded by her family, after a long and courageous battle with cancer.
Janice attended many different churches throughout the community and was strong in her Christian faith. She showed the love of Christ everywhere she went because she believed in "blooming where you are planted". She was a dedicated and beloved wife, mother, sister, and friend who will be greatly missed.
Born May 15, 1946, in Norfolk, VA, Janice was the daughter of the late Kenneth Doughty and Alna Rogers Doughty. Loving wife of Benjamin Midgett who preceded her in death, she is survived by her three children, Amy Midgette (Gaither), Tracy Leonard (Pat), and Kenny Midgett (Adrienne) all of Wanchese; five grandchildren, Maison Weaver (David), Hannah Midgette, Rachel Midgette, Alex Midgett, and Ben Midgett; two sisters, Carolee Tillett (Mike) of Manteo and Kim Grimes (David) of Wanchese; nieces, Jill, Karen, and Loralee; and nephew, Josh.
Janice graduated from Garfield High School in Woodbridge, VA and continued her education at Johnston-Willis Hospital School of Nursing graduating in 1967 as a Registered Nurse.
After marrying her husband Ben, she moved to Wanchese and raised her children while working at several local doctors' offices. She always gave her time to help anyone who needed care.
Becoming a full-time grandmother was her most loved job. She spent many hours with her grandchildren and their friends and became fondly known as Neen.
Having battled cancer since 1987, the family would like to thank Jan's close circle of friends and relatives who were caretakers in her times of need.
"Gone to meet my Jesus. The one that made it possible for me to be in heaven and see my Ben."
A celebration of her life will be held at 3:00 pm on Thursday, November 5, 2020, at Twiford Colony Chapel with Rev. Rodney Perry officiating. Inurnment will take place at Cudworth Cemetery.
In lieu of flowers, memorial donations may be made to Hatteras Island Christian Fellowship (PO Box 1105, Buxton, NC 27920) or Bethany United Methodist Church Haiti Fund (PO Box 239, Wanchese, NC 27981).
Twiford Funeral Homes, Outer Banks is assisting the family with arrangements. Condolences and memories may be shared at www.TwifordFH.com.