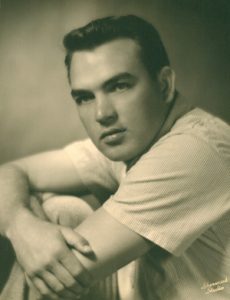 August 16, 1938 – September 20, 2019
MANTEO — Jerry E. Allen of Manteo, NC went to be with the Lord September 20, 2019, at the age of 81.
He was born in Aynor, South Carolina, "a little town near Myrtle Beach", as he often described it. After finishing high school and Spartanburg Junior College he enrolled in the University of South Carolina where he played baseball and during the summer met his future wife Libby Jane Hinson of Charlotte. A draft cut shortened his time as a Gamecock and for two years he served in the United States Army at Fort Jackson where his first child Lisa was born. Playing baseball gave a brief escape to the pending responsibilities of supporting a family and trying to choose a career.
A few towns and jobs later, he was hired as the Parks and Recreation Director of Forest City, North Carolina. This was where he was able to harness his passion for sports, the outdoors, and serving the public. From there he applied to be the first Parks and Recreation Director of Elizabeth City, NC and was hired. Through his direction programs for kids and adults were created that still exist today. He led numerous projects to build the infrastructure to support a thriving demand for programs which included the construction of ball fields, tennis and basketball courts, parks, a recreation center and eventually a 9-hole par 3 golf course. During his tenure with Elizabeth City, he also served as interim City Manager at different times.
He left Elizabeth City to become the first Camden County Manager. He then returned to become the Director of Public Housing. After about 30 years in Pasquotank County, he took the position of Dare County Parks and Recreation Director and relocated to Dare County.
He was deeply involved in civic organizations including Jaycees and the Rotary Club of which he served as president. He was named man of the year by the Jaycees and VFW while also serving on numerous committees and boards.
He leaves his wife, Libby Allen; a son, Chad Allen; grandsons, Colby and Luke; a daughter, Lisa Allen Heath; grandson, Christian; granddaughter, Madison; and great-granddaughter Jocelyn.
A celebration of life service will be held at 7:00 pm on Friday, September 27, 2019, at Manteo First Assembly of God.
Twiford Funeral Home, Manteo is assisting the family with arrangements. Condolences and memories can be shared at www.TwifordFH.com.