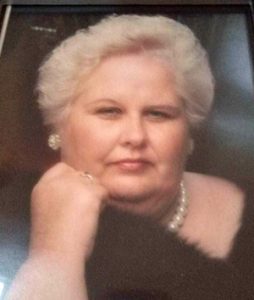 KITTY HAWK — Joan M. Cornette, 75, of Kitty Hawk, NC, formerly of West Grove, PA, passed away at home on October 1, 2022. She was born in West Chester, PA and was the daughter of the late John V. Maroney and Lida Dashe Maroney, of West Grove. She was preceded in death by her husband, Joseph M. Cornette of Kitty Hawk; and a brother, John E. Maroney of Delaware. She retired from DuPont after 30 years of service and then worked in real estate in the Outer Banks.
Joan is survived by her son, Joseph H. Cornette, his wife, Susan, and three beautiful grandchildren, Katelyn, Angela, and Michael. Joan especially loved her bulldog, Sophie. Joan is also survived by her sister, Linda Borgnis of Ponce Inlet, Florida; a sister-in-law, Patti Cornette of Wilmington, DE; as well as a sister-in-law, Debbie Maroney of New Castle, DE.
A memorial service will be held, at 4 pm on Thursday, October 6, 2022, at Halls Harbor Church of Christ. In lieu of flowers, donations in Joan's name can be made to Halls Harbor Church of Christ.
Gallop Funeral Services Inc. was entrusted with arrangements. Please share a comforting thought with the family and read the full obituary at www.gallopfuneralservices.com.