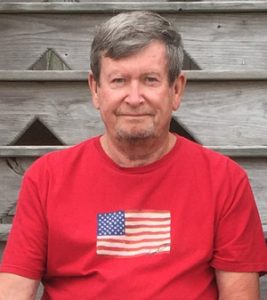 On Tuesday, January 3, 2023, Kevin James Toohey, loving husband, father, brother, grandfather, and friend, passed away at age 77. After a long struggle with cancer, Kevin passed in his home surrounded by family and friends.
Kevin was born on May 10, 1945 in the Bronx, New York to James Vincent Toohey and Muriel Mackenzie Toohey. He started his successful career in Computer Science as an IT employee on Wall Street in 1964. Over the years, as he excelled in his career, his job and family took him from New York, to New Jersey and eventually to Virginia.
During that time, he received his degree in Computer Science and graduated from Princeton College. His intelligence and work ethic can be seen throughout his long years of advancement in his field. His last place of employment was for the US Government in the Pentagon where he created a lasting imprint due to the love for his country and fellow Americans.
Kevin loved the beach and every year there was a family vacation to the Outer Banks. Riding the waves with his two daughters, Jennifer and Carolyn and fishing off the pier was a favorite past time for them.
His love of his family and the beach never failed and when he retired, he bought a beautiful beach house in Salvo, NC where he and his family enjoyed the amazing beaches and people they encountered. He always shared his home with the many wonderful friends he made during his retirement. Kevin had a wonderful community of friends in the Tri-Villages of Hatteras Island; friends that became family.
Kevin was known for his quick wit, intoxicating laugh, tremendous heart and his kind and compassionate spirit.
He is survived by his beloved wife, Christine Parker Toohey, his two daughters, Jennifer Ann Chisholm and Carolyn Beth Gullion, his former wife Ann Marie Toohey, and his sister, Rosemary Longinettii. He will be greatly missed by his grandchildren, Tyler Daniel Meeusen, Hailey Paige Chisholm, Carter Hayes Chisholm, as well and his son-in laws, Andrew Christopher Chisholm and William Dana Gullion, and Banx, the newest puppy addition to the family.
A remembrance and celebration of Kevin's life will take place at a date, time and location to be determined. Event details will be listed on the website below.
In memory of Kevin, please donate to Clarks Bethel United Methodist Church, PO Box 28, Salvo NC 27972, in the memo line please reference Kevin Toohey. You can also donate online at https://everloved.com/life-of/kevin-toohey/ Gallop Funeral Services, Inc. was entrusted with arrangements.