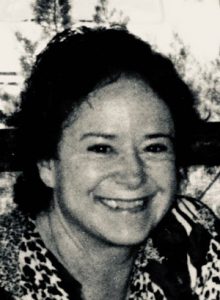 KILL DEVIL HILLS — Nancy Lee Hurlburt left this world on January 7, 2022. She was a mighty warrior in her brave fight against Multiple Myeloma cancer.
Nancy was born December 27, 1943, in Orange, NJ to Elizabeth Dorcas Edwards and Wilbur Franklyn Hurlburt Jr. Nancy's mother passed away when she was in grade school and her father married Evelyn Henckle Kline of Nyack, NY.
Nancy spent her adolescent years growing up in Morristown, New Jersey. She attended The Gill School in Mendham, NJ and later graduated from Marjorie Webster College in Washington, DC before attending The Cass School of Art in London.  She then moved to San Francisco where she worked with the Sesame Street production team.
Nancy owned and operated the Sand Dollar Motel on Ocracoke Island in the early 1980s where she made many lifelong friends. Nancy also enjoyed basket weaving, scuba diving, and having cocktail parties making her signature spareribs or seared tuna, and she especially enjoyed traveling and taking friends on new adventures.
Nancy was very devoted to her father and stepmother, Jean. She was a champion fisherwoman and won many tournaments when fishing with her stepmother, Jean. One of Nancy's many adventures with her father was riding a mule down the rim of The Grand Canyon. She had an affinity for the water which led her to live her life between The Outer Banks and Florida. Nancy was dedicated and proud to serve in helping others as a member of The Hurlburt Foundation. Nancy also loved animals and was passionate in advocating and protecting wildlife.
Nancy was predeceased by her parents, Elizabeth Hurlburt and W. F. Hurlburt, Jr; her stepmother, Evelyn Kline Hurlburt; her sister, Margot Kline Lindner; and brother, Michael Hall Kline, Sr.  Nancy is survived by her brother, W. Franklyn Hurlburt III; her stepmother, Jean Hurlburt; her sister in law, Joan Kline; her nieces, Christina Colletti and Sunshine Hurlburt; her nephew, Michael Kline, Jr; and her close friends, Cindy Fiore, and Linda Ihle, amongst many others.
Donations in her honor to be made to the Ocracoke Health Center, Duke Medical Center, Outer Banks Hospital, or The American Cancer Society. Expressions of sympathy and comfort are welcome via the online register at gallopfuneralservices.com.  Gallop Funeral Services, Inc. was entrusted with arrangements.