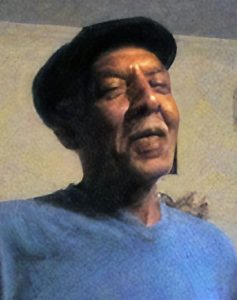 February 3, 1950 – September 18, 2020
MANTEO — Richard "Ricky" Thurman Tillett, Sr., 70, of Manteo, NC died Friday, September 18, 2020, at Sentara Albemarle Medical Center.
Born in Currituck County on February 3, 1950, he was the son of the late Cleon and Mary Tillett and the late Mary Saunders Webster and Percy L. Daniels (Wanda).
Having served his country honorably, Ricky was a veteran of the United States Navy.
In addition to his father, Ricky is survived by his children, Richard T. Tillett, Jr. (Shawna), Taniel Moore, and Teshia Sykes; fourteen grandchildren; and one great-grandchild. Also, surviving are his siblings, Debbie Lindsey, Priscilla Jones, Carla Walcott, Phondia Saunders, Clara-Jean Wilson (Melvin), William P. Daniels (Debra), John L. Lindsey (Sandy), Lindsey Saunders, Arnold Sykes (Doris), and Alander Liverman (Kim); and aunt, Sara McPhall.
In addition to his parents, Ricky was preceded in death by a daughter, Tye Leary; and a brother, Daniel W. Saunders.
The family will hold a private celebration of his life.
Twiford Funeral Homes, Outer Banks is assisting the family with arrangements. Condolences and memories may be shared at www.TwifordFH.com.