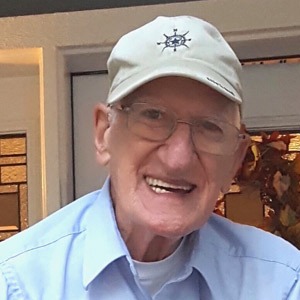 July 31, 1936 – July 25, 2022
SOUTHERN SHORES — Robert (Bob) Fischer of Southern Shores, North Carolina passed away peacefully on Monday, July 25, 2022, less than a week before his 86th birthday. He was predeceased by his wife of 56 years Margaret and his sister Linda. He left behind his brother Steven, sister Virginia, his four children Ann Marie, Kevin, Bobby, and Kristen, their spouses Steve, Tod, and Tony, two grandchildren Matthew and Courtney, and two great-grandchildren Alexa and Finn.
Bob was a dedicated family man and devoted Catholic, who had led a selfless life of service. He served in the US Army for six years and enjoyed a long career working for AT&T. Bob was a longtime resident of Waldwick, New Jersey, where he always found time to help friends and neighbors. Among other organizations he belonged to, he served as an Assistant Scoutmaster for Waldwick's Troop 308 long after his sons were Boy Scouts.
In 2000, he and Margaret relocated to Barnegat, New Jersey where he indulged his passion for fishing.
In 2018, Bob moved in with his daughter Ann Marie and son-in-law Steve in Southern Shores, North Carolina, where he was able to spend quality time sharing his passion for fishing with his grandson and great-grandson.
Funeral services are being held in New Jersey at a later date. In lieu of flowers, donations in Bob's memory can be made to St Jude Children's Research Hospital.
Twiford Funeral Homes, Outer Banks is assisting the family with arrangements. Condolences and memories may be shared at www.TwifordFH.com.