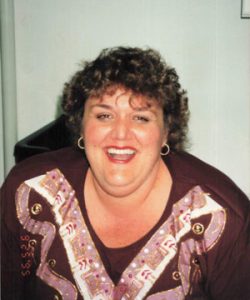 January 29, 1962 – April 10, 2022
KITTY HAWK — Susan Kaye Quidley, 60, of Kitty Hawk, NC, unexpectedly passed away on Sunday, April 10, 2022, in the Cancer Care unit of Vidant Medical Center in Greenville, NC.
She was born in Elizabeth City, NC, on January 29, 1962, to Mary Karolyn Whitfield Quidley and the late William (Bill) Johnston Quidley and was the cherished granddaughter of the late Mr. and Mrs. George Ashley (Elizabeth Smith) Whitfield.
She is survived by her loving and beloved daughter Ashley Elizbeth Quidley, her mother, Karolyn Quidley, sister, Gracie Quidley (Barco, NC), brother, Willie Quidley (Currituck, NC), and his son and granddaughter, Lane and Linlee May Quidley, sister and her two children, Karol Quidley (Kitty Hawk), Beaman Hines Jr., and Annaleigh Hines. She is preceded in death by her sister, Mary Elizabeth Quidley.
She is also survived by her extended family:  Godson, Samuel Jackson (Sam) Smith (Kitty Hawk), Samuel (Sammy) and Jackie Smith (Kitty Hawk), and their children and families, The Ambroses, The Brittons, The Coders, The Martins, and The Smiths.
She attended Manteo High School, Rock Christian Academy, and College of the Albemarle.
Susan was a loving and devoted mother and aunt. The greatest happiness of her life was the birth of her daughter. Spending time with her daughter, her niece, nephews, and extended families was always her greatest joy. She loved her family, extended family, and friends immeasurably and everyone fortunate enough to be loved by her knew it well. She knew how to enjoy the little things in life like family game nights, watching the sunsets from the Avalon Pier parking lot, having lunch with her nephew Beaman and anyone else who stopped by the office, and most of all, making it a daily point to remind her daughter to "Look at the moon, Ashley!" She proudly lived her entire life as a third-generation Kitty Hawker, worked in the Outer Banks business community her entire adult life and made many life-long friends throughout the years.
The family requests that in lieu of flowers donations be made to the Kaye Whitfield Scholarship Fund, P.O. Box 948, Buxton, NC, 27920 or the Wallace H. McCown Scholarship fund administered through the Outer Banks Community Foundation, 13 Skyline Drive, Southern Shores, NC 27949, (252) 261-8839.
The family will receive visitors at Twiford Colony Chapel on Wednesday, April 13, 2022, from 7:00 PM until 8:30 PM. The graveside service will be at 4:00 PM on Thursday, April 14, 2022, at Austin Cemetery in Kitty Hawk.
Twiford Funeral Homes, Outer Banks is assisting the family with arrangements. Condolences and memories may be shared at www.TwifordFH.com.