A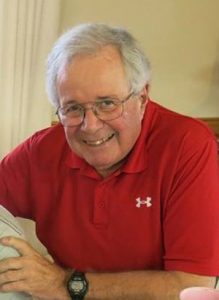 ugust 2, 1935 – August 31, 2021
HATTERAS — Thomas Edwin Todd, DVM peacefully passed away at home on Tuesday, August 31, 2021, at the age of 86.
Born in Fort Howard Maryland, he was the son of the late Francis Ridgely Todd and Anna Brill Todd. He was a graduate of the University of Georgia Veterinary School class of 1959.  Following graduation, he served in the United States Airforce for 3 years.  He owned Salisbury Animal Hospital where he at first had a mixed practice (large and small animal care) followed by a practice in small animal veterinary medicine for over 50 years mentoring many younger veterinarians over his career; his passions were orthopedic surgery and emergency medicine.  He was blessed to have a large clientele base on the Eastern Shore which included patients from not only Maryland but from Virginia and Delaware also.   Upon retirement he moved to Hatteras, NC to live out his retirement on his beloved Island with his cherished wife of over 62 years, Mary Jane.
He was preceded in death by his daughters Susan Lee and Ann Marie Todd.
He is survived by his wife, Mary Jane; his daughter Beth Midgett (husband Ted), his grandson Todd Midgett, and step-grandsons Thad, Aaron, Timothy and Thomas Midgett and step-great-grandchildren, Taj, McCoy and Presley.
"Tom" was an avid fisherman his entire life.  Whether on his boat, "Pelican" on the Chesapeake Bay or in the surf at Cape Point he was happiest with a fishing rod in his hand and an orange cap on his head.  As one can imagine, with his surgeon's hands he was crazy good at filleting a fish which Mary Jane, a superb cook, would make into many, many wonderful meals for family and friends.  A perfect team.  Always and forever.
Tom also was an avid reader and history buff.  Having spent his childhood on the family farm, "Todd's Inheritance" (est 1664) this comes as no surprise.  His was the last generation to fully farm the land, literally taking the farm from horse to tractor.  The tales he shared about the farm were spellbinding and mini history lessons in and of themselves.
A private celebration of life will be held in September in Hatteras Village at the family home with the final interment ceremony to be held in Fort Howard Maryland at the Todd family cemetery at a later date.
The family would like to thank each and every healthcare professional that went above and beyond in these challenging times to make Dad's final days as comfortable and memory filled as they were.  Words can never, ever be enough.
In lieu of flowers, memorial donations may be made to the Hatteras Island Cancer Foundation or the Todd's Inheritance Historic site and museum.
Twiford Funeral Homes, Outer Banks is assisting the family with arrangements. Condolences and memories may be shared at www.TwifordFH.com.