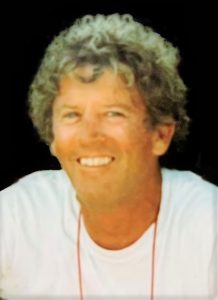 William Joseph "Billy" Wilburn III, 78, died at his home in Parksley, VA on Tuesday, January 4, 2022. Born March 25, 1943, in Richmond, VA, he was the only child born to the late William Joseph Wilburn, Jr. and Catherine Packette Wilburn.
A life defined by a love of country and the sea, Billy was a true American patriot and diehard fisherman. Following graduation from St. Christopher's School in Richmond, Billy received his bachelor's degree from the Virginia Military Institute, class of 1965. Though he stayed busy through his studies and athletics, he always found time to have a little fun with his Brother Rats and remained close with many throughout his life. He was commissioned into the United States Army in 1966, was honorably discharged in 1969, and continued to serve in the U.S. Army reserves until 1971.
Billy's love for the water led him to commercial fishing in Hatteras, NC, where he lived and worked, as both a fisherman and first mate, for decades. Over the years, Billy's passion for hunting and fishing sent him to all points of the compass. Having spent many years hunting and fishing on the Eastern Shore of Virginia, he was called as far west as Colorado and Nebraska, North to Alaska, and of course down to the islands in the Caribbean. He won many fishing tournaments in both Virginia and North Carolina and was awarded many fishing citations by Virginia and other states.
He is survived by his son, Reid Thompson Wilburn of Susan, VA, and cousin, Bob Argabright and his family; as well as many lifelong friends from VMI, Hatteras, and the Eastern Shore.
Family and friends will gather privately to celebrate Billy's life.
Contributions in Billy's memory may be made to the VMI Foundation Fund, c/o VMI Alumni Agencies, Moody Hall, P.O. Box 932, Lexington, VA 24450, or online at www.vmialumni.org.
Memory tributes may be shared with the family at www.williamsfuneralhomes.com.
Arrangements by the Williams-Parksley Funeral Home.